Air Force Museum America's Packard Museum Auburn Cord Duesenberg Museum Buick Museum Chrysler Museum Gilmore Car Museum Kansas Aviation Museum Kokomo Auto Museum Michigan Firehouse Museum Missouri Museum of Military History Museum of Flight National Automobile and Truck Museum National Packard Museum North Carolina Maritime Museum Rolls-Royce Heritage Trust Allison Branch RE Olds Transportation Museum Ropkey Armor Museum Studebaker Museum USS Alabama Aviation Museum War in the Pacific Museum Wright Museum of WWII Ypsilanti Automotive Heritage Museum

National Museum of the Pacific War - Fredericksburg, TX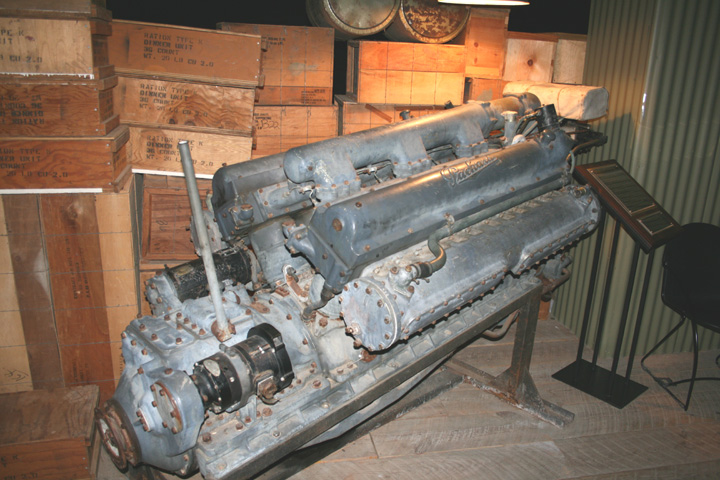 This 1,200 HP Packard Marine engine was used on PT Boats during WWII and is equipped with a D-R starter and generator. The long handle is the reverse gear shift lever. A Machinist Mate would site on the engine to operate the lever during slow speed maneuvering. A Packard engine would consume 150 gallons of 100 Octane gas an hour at a top speed of 39 knots. There were three engines in each 660 PT boats built. This engine has obviously not been restored.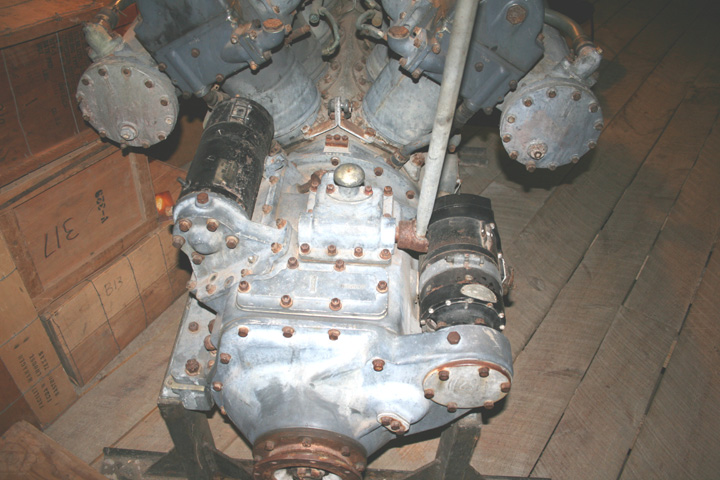 The Starter is upper left and the generator lower right.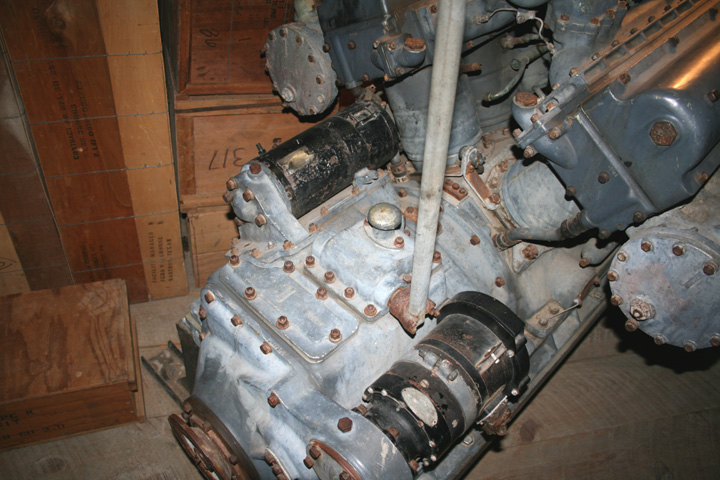 The generator is at the bottom of the photo with the starter at top center.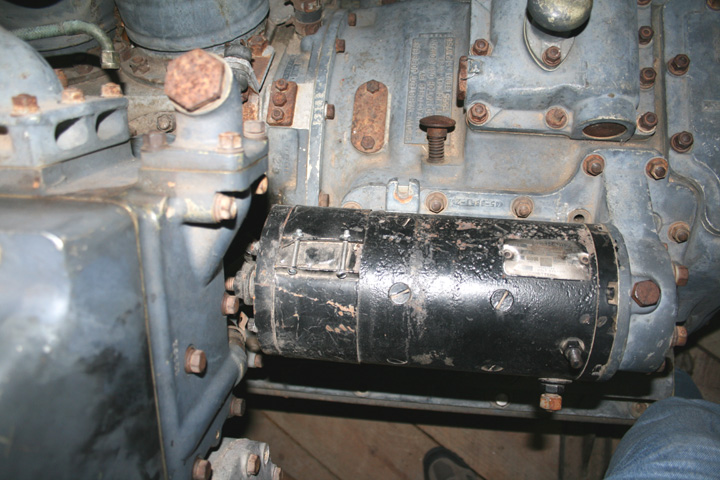 Starter.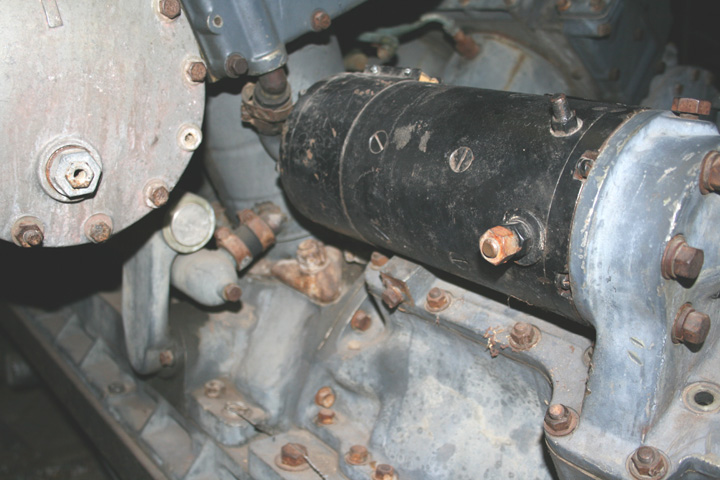 Looking at the starter from the front down low.

This photo shows a rectangular ID tag on the starter rather than the normal oval one that were attached to early products. Could this have been produced at the Kings Mill plant in OH where DR built motors for Naval ships?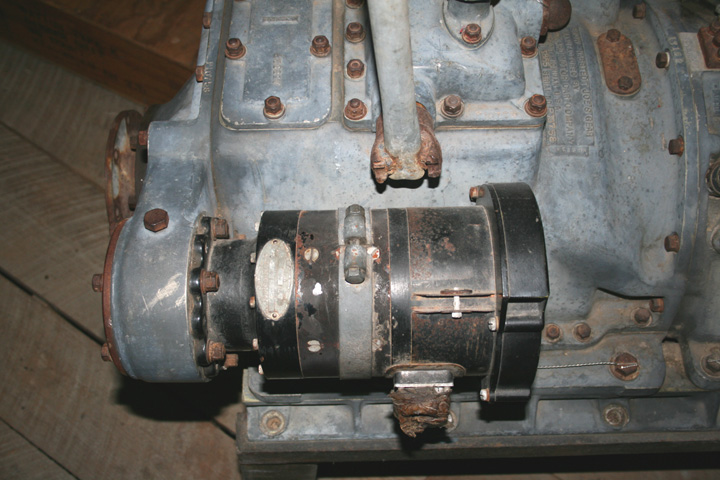 Delco-Remy DC Generator.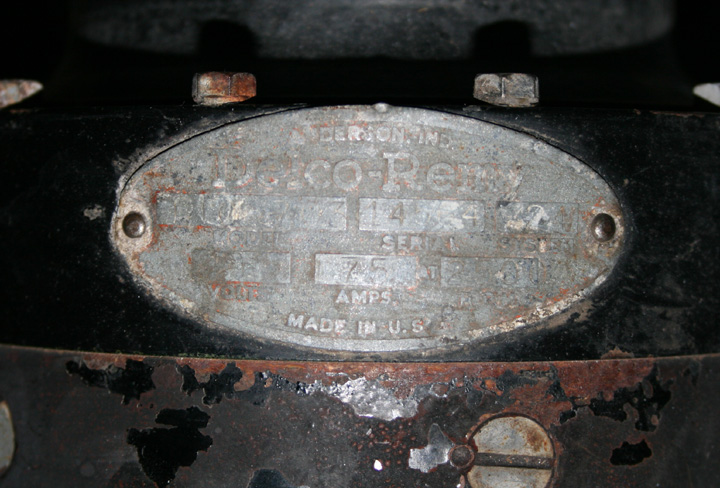 Much of the information on the DR Tag has been worn off and is unreadable. What can be made out from the tag is that the generator could produce 75 amps at 2500 RPMs. It looks like last three digits in the Model number are 703 or 783 and the serial number is 145?4. System voltage is 24 volts.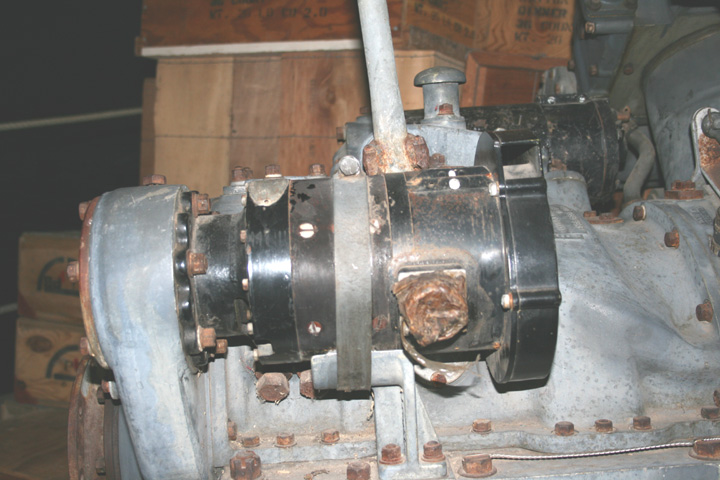 A side view of the generator.
Air Force Museum America's Packard Museum Auburn Cord Duesenberg Museum Buick Museum Chrysler Museum Gilmore Car Museum Kansas Aviation Museum Kokomo Auto Museum Michigan Firehouse Museum Missouri Museum of Military History Museum of Flight National Automobile and Truck Museum National Packard Museum North Carolina Maritime Museum Rolls-Royce Heritage Trust Allison Branch RE Olds Transportation Museum Ropkey Armor Museum Studebaker Museum USS Alabama Aviation Museum War in the Pacific Museum Wright Museum of WWII Ypsilanti Automotive Heritage Museum