Air Force Museum America's Packard Museum Auburn Cord Duesenberg Museum Buick Museum Chrysler Museum Gilmore Car Museum Kansas Aviation Museum Kokomo Auto Museum Michigan Firehouse Museum Missouri Museum of Military History Museum of Flight National Automobile and Truck Museum National Packard Museum North Carolina Maritime Museum Rolls-Royce Heritage Trust Allison Branch RE Olds Transportation Museum Ropkey Armor Museum Studebaker Museum USS Alabama Aviation Museum War in the Pacific Museum Wright Museum of WWII Ypsilanti Automotive Heritage Museum

National Automobile and Truck Museum - Auburn, IN
This museum is in the same complex as the Auburn Cord Duesenberg Museum and contains vehicles and models from many years. It is also located in some of the original buildings from the Cord Automobile manufacturing complex in Auburn. As can be seen below, Delco-Remy is well represented in the museum.

This is a V-12 engine with 4 sparkplugs per cylinder. Great business for DR and the sparkplug manufacturers. Note one right behind the non DR alternator and the one at the front of the engine on top. The alternator was added later and actually covers the original generator which the lower distributor attaches to. It appears that the original DC generator was a Delco-Remy product but the ID could not be seen.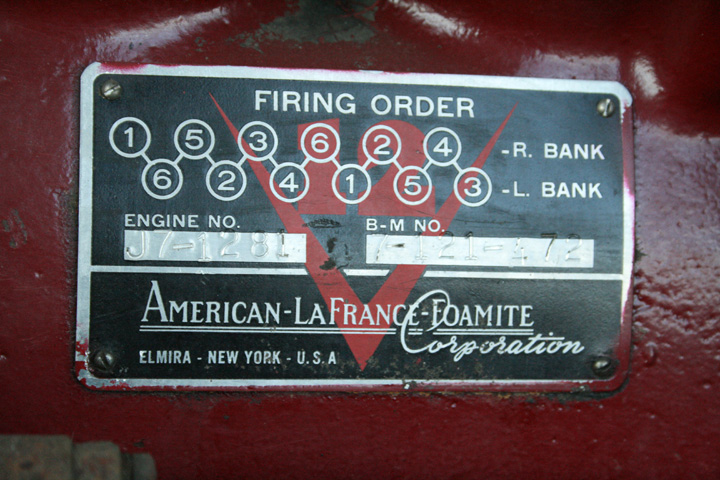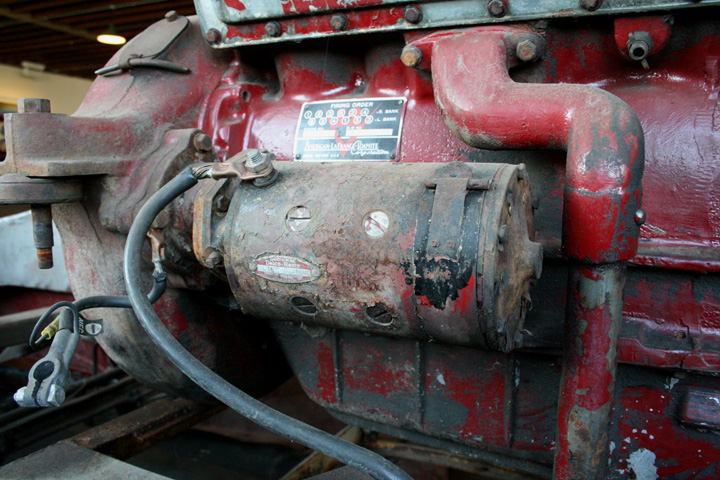 Delco-Remy Starter on the American-LaFrance twelve cylinder engine.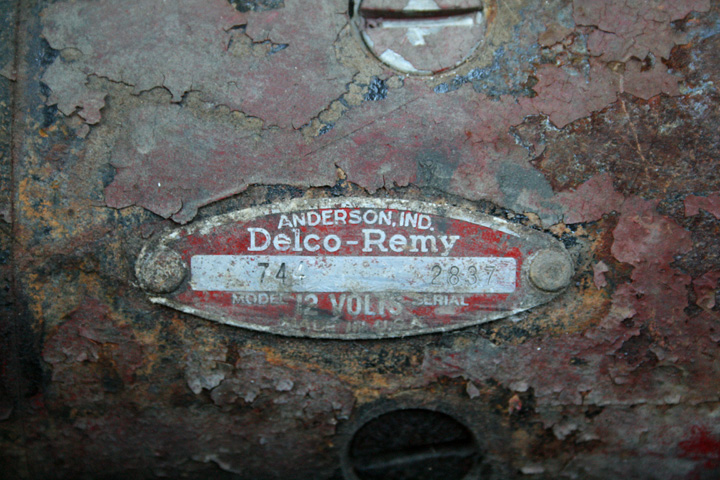 Twelve volt model 744 with serial number 2837. A red tag designates 12 volts.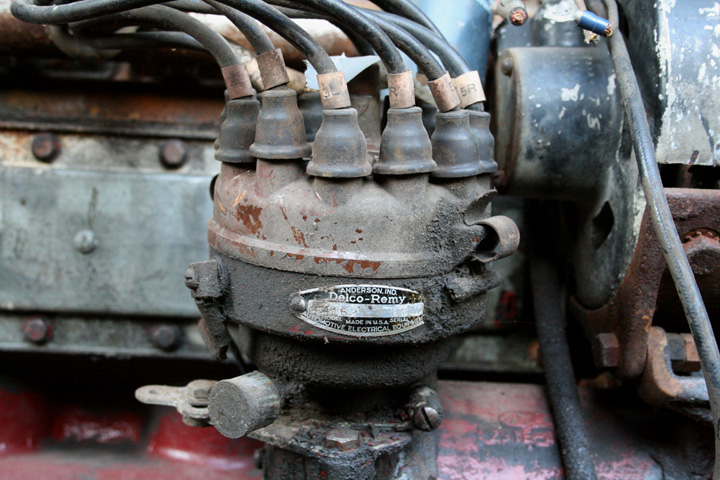 The black tag would indicate 6 volts which would be the proper voltage for the era.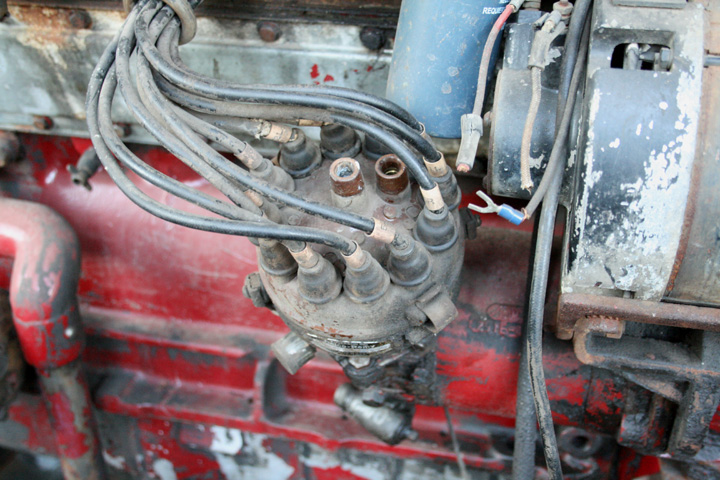 Twelve cylinder distributor with two coil inputs.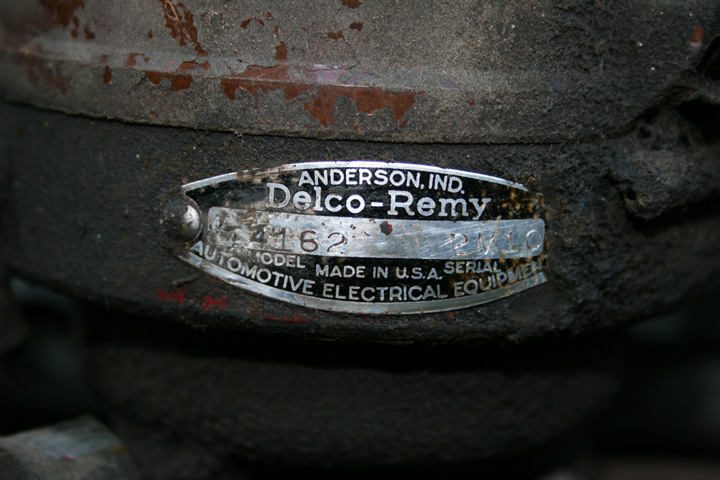 Model number looks like 4162 with a serial number or date code of 2M10 which would be the December 10 of the second year of the decade it was built in. This would be a newer distributor from the one shown below.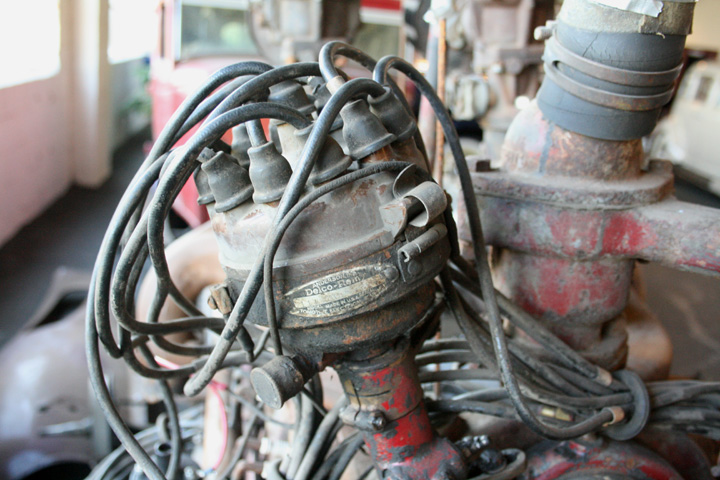 Distributor number two.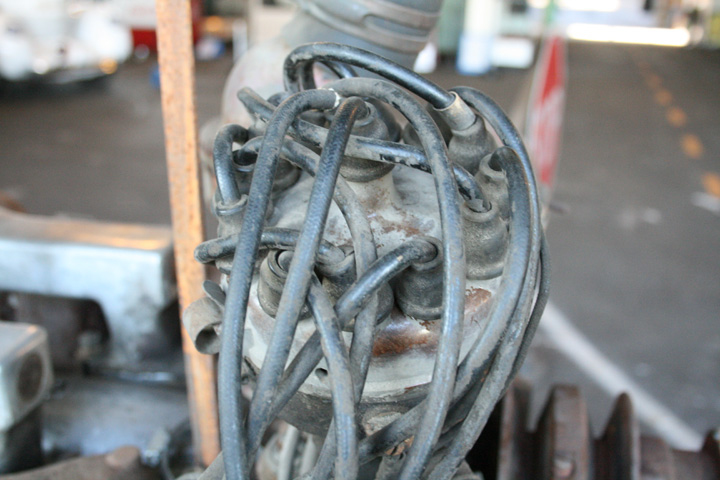 Note the twelve sparkplug wires.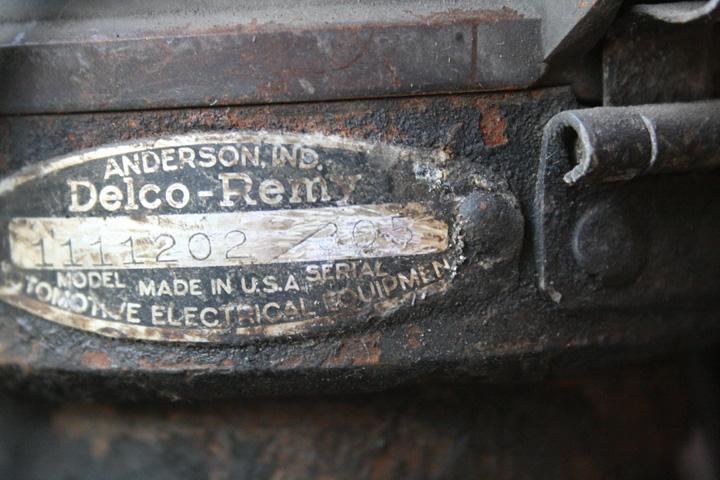 Model number 1111202, Serial looks to be 305.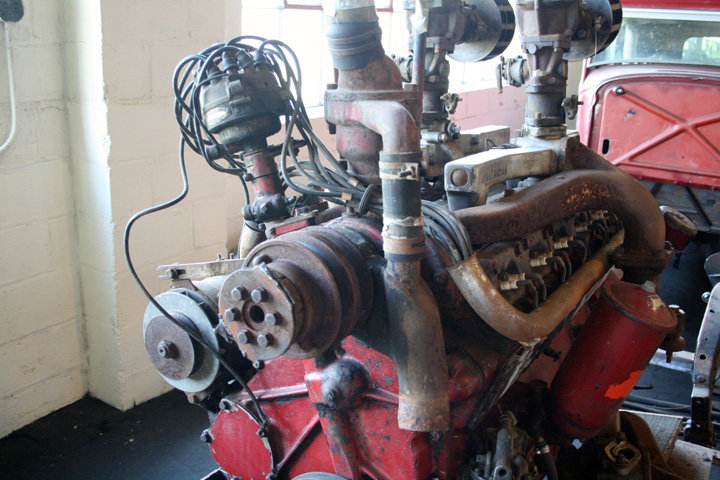 This shows the other side of the engine with six cylinders and 12 sparkplugs.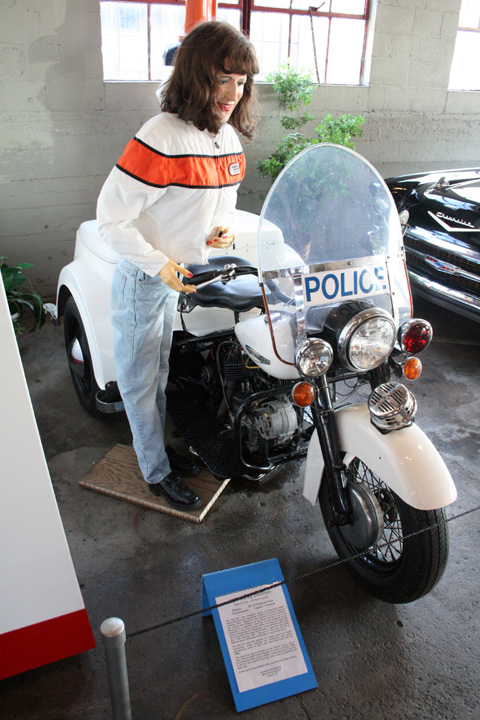 As one rounds a corner in the museum here is a 1970 Harley-Davidson Servi-Car with a Delco-Remy Delcotron on it.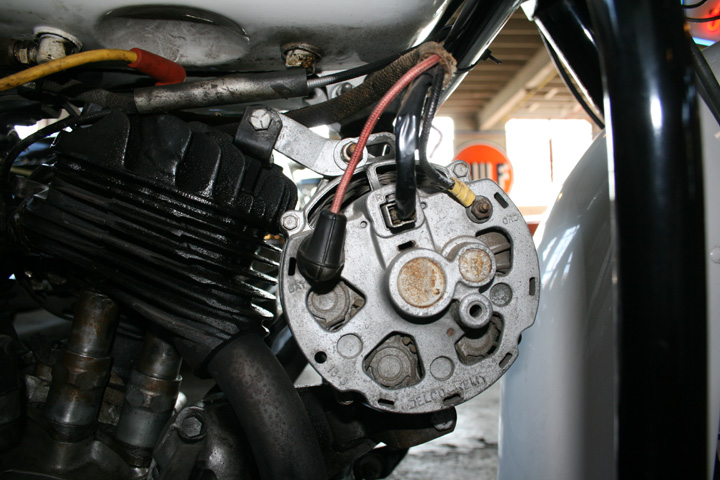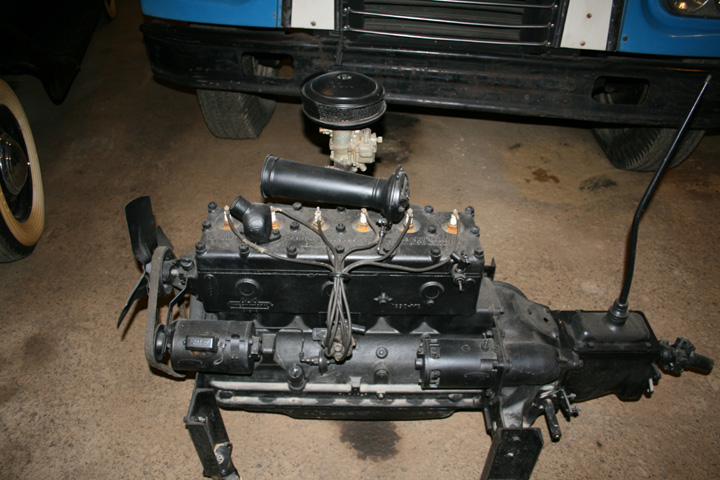 The rest of the section and photos were taken in the lower level which is dedicated to International-Harvester vehicles. This 1936 IH engine has the only DR Klaxon horn mounted on it that we have found in a museum.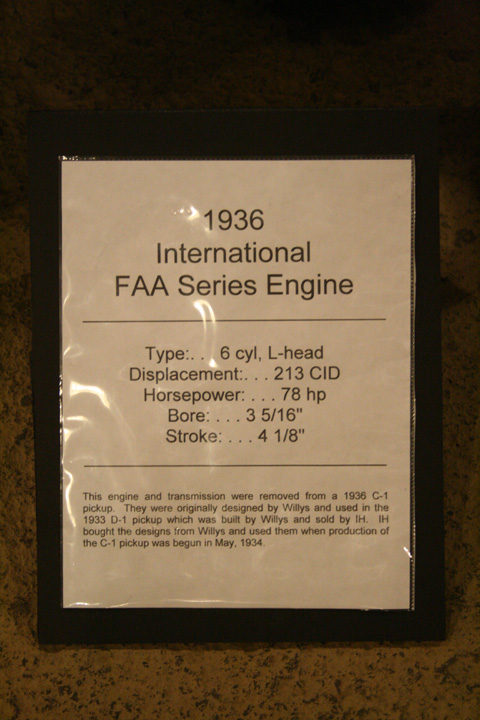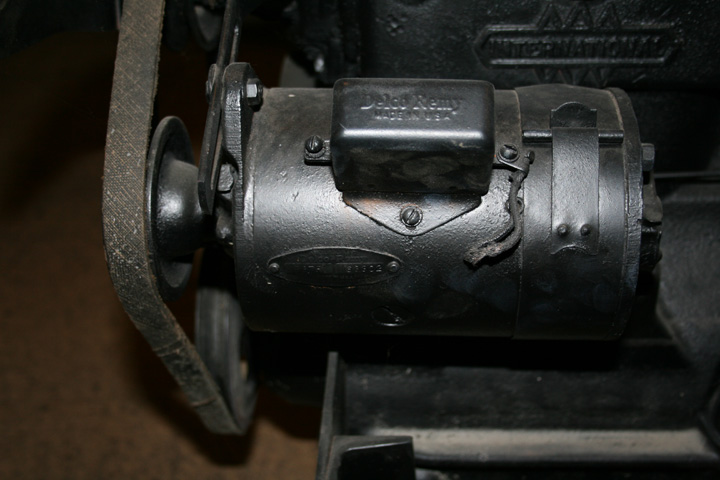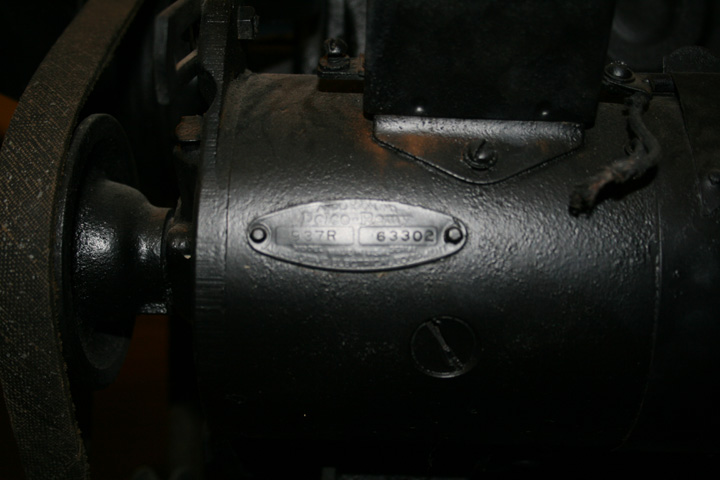 Delco-Remy DC generator model 937R with serial number 63202.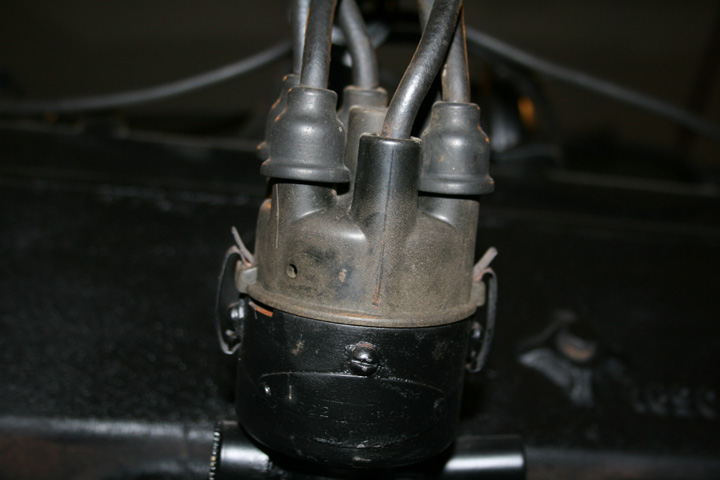 The DR distributor is a model 622.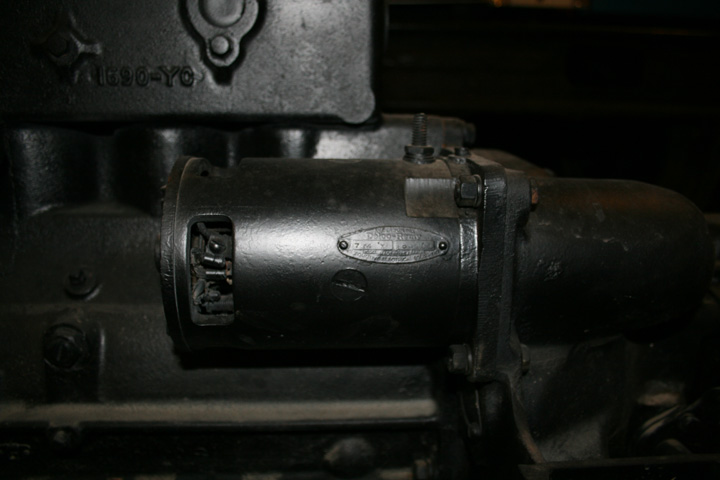 DR starter looks to be a Model 736X with serial number 66101.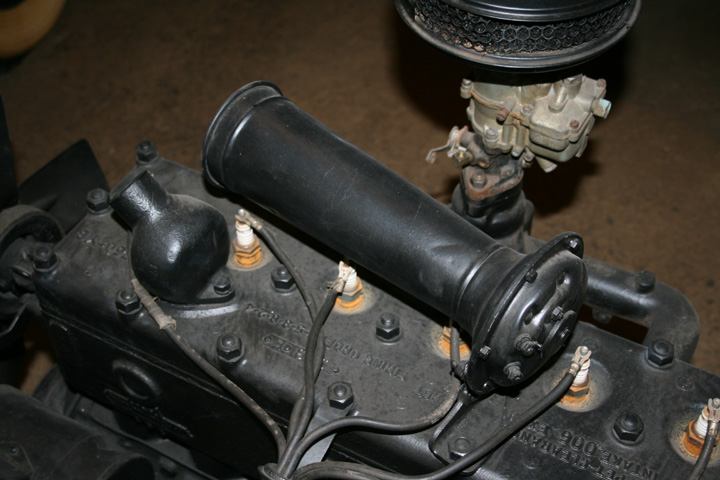 The Rare Delco-Remy Klaxon Horn, this one mounted to the cylinder head. Very interesting.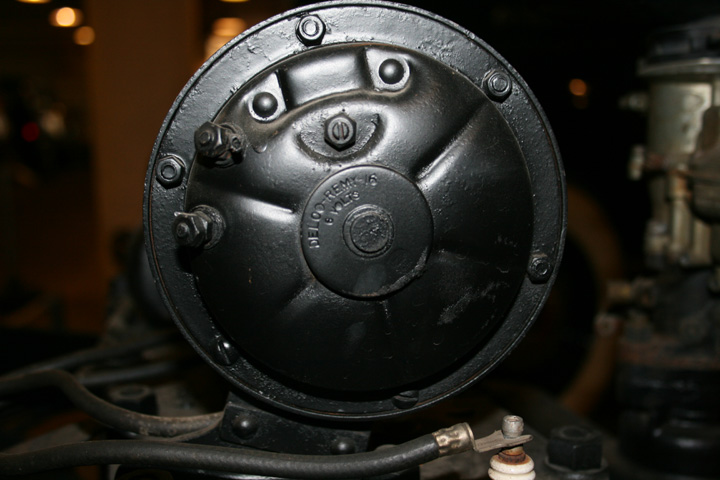 The Klaxon is six volt and appears to be a model 10.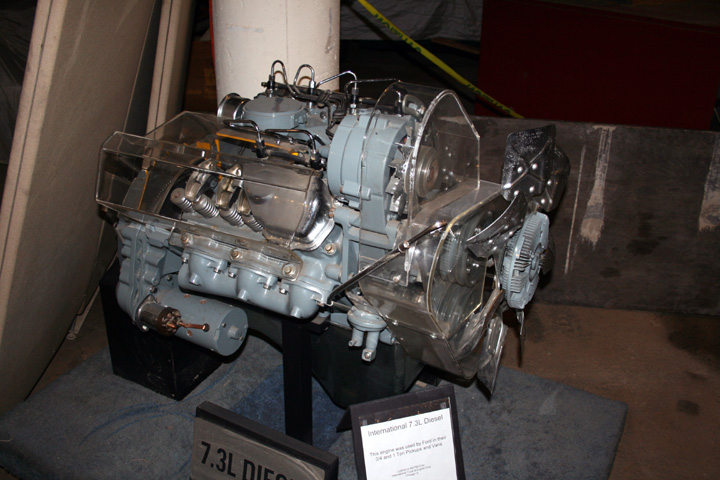 This International Harvester 7.3 Diesel has a DR starter and maybe an alternator. The really great thing is that this was going on Ford Motor Company 3/4 and 1-ton pickup trucks and vans. It was always great to get a GM component on a Ford truck or van.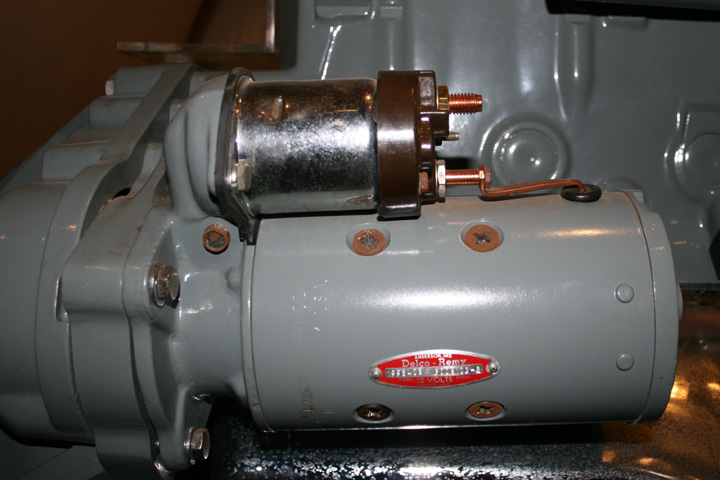 Note that the starter is not flush to the engine.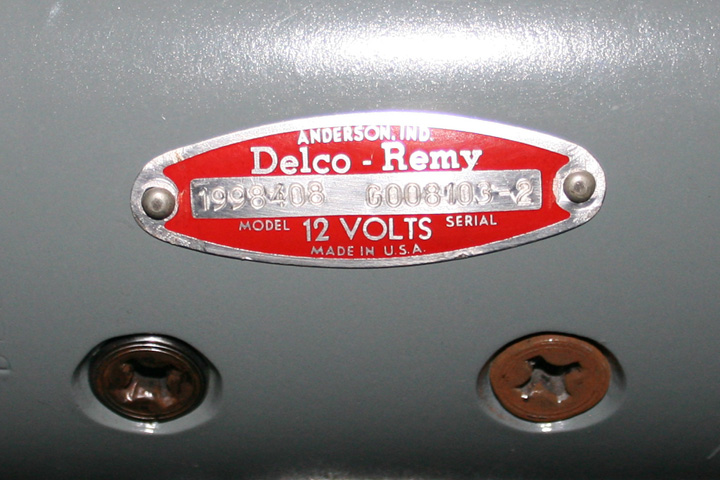 Delco-Remy starter 1998408, Serial number G008103-2.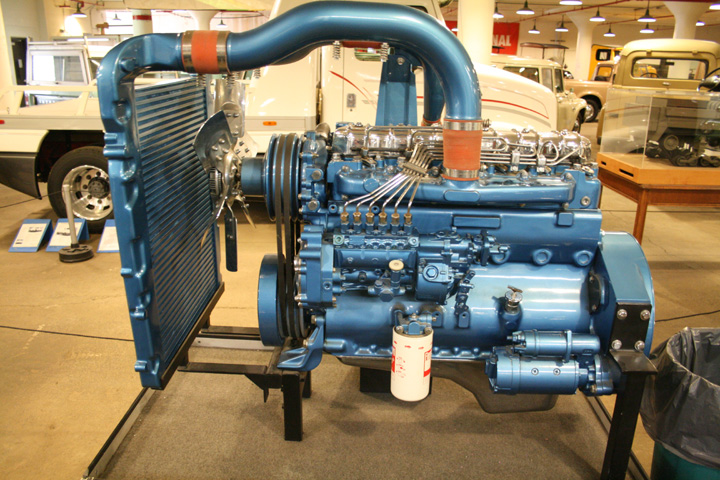 This monster is a International DTI-446 diesel engine and has a Delco-Remy starter.