Air Force Museum America's Packard Museum Auburn Cord Duesenberg Museum Buick Museum Chrysler Museum Gilmore Car Museum Kansas Aviation Museum Kokomo Auto Museum Michigan Firehouse Museum Missouri Museum of Military History Museum of Flight National Automobile and Truck Museum National Packard Museum North Carolina Maritime Museum Rolls-Royce Heritage Trust Allison Branch RE Olds Transportation Museum Ropkey Armor Museum Studebaker Museum USS Alabama Aviation Museum War in the Pacific Museum Wright Museum of WWII Ypsilanti Automotive Heritage Museum

North Carolina Maritime Museum - Beaufort, NC
This page added 7-31-2017.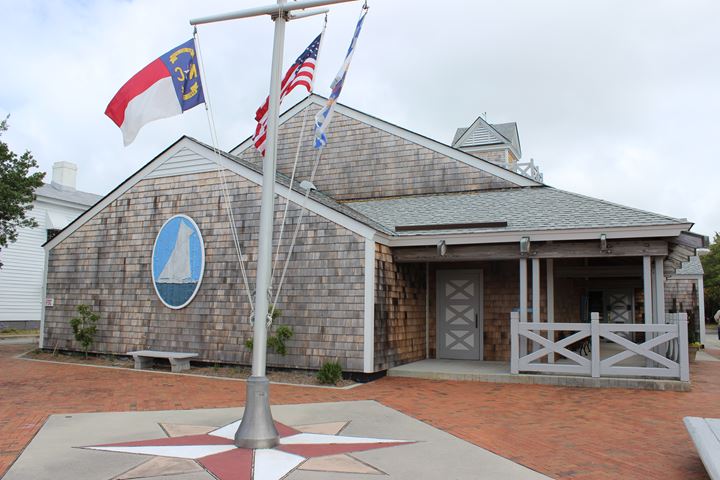 The North Carolina Maritime Museum in Beaufort, NC seems an odd museum for one to find a Delco-Remy product.

The museum is the home of the remains of Blackbeard's ship the "Queen Anne's Revenge", which was found and portions of it recovered just outside Beaufort Harbor.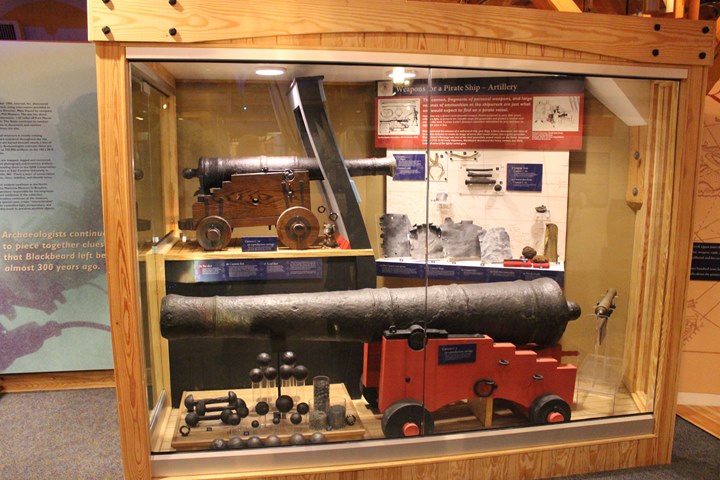 These cannon and cannon balls were found among the ship's wreckage.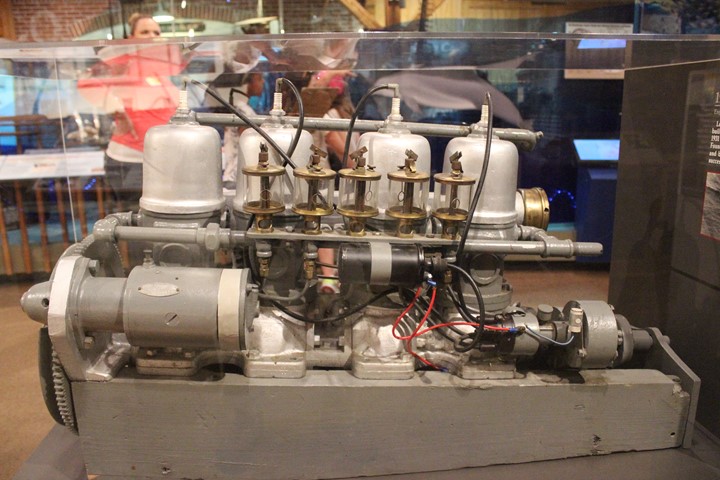 This one-of-a-kind four cylinder, two stroke maritime engine was built in 1931, and has a Delco-Remy starter and distributor on it.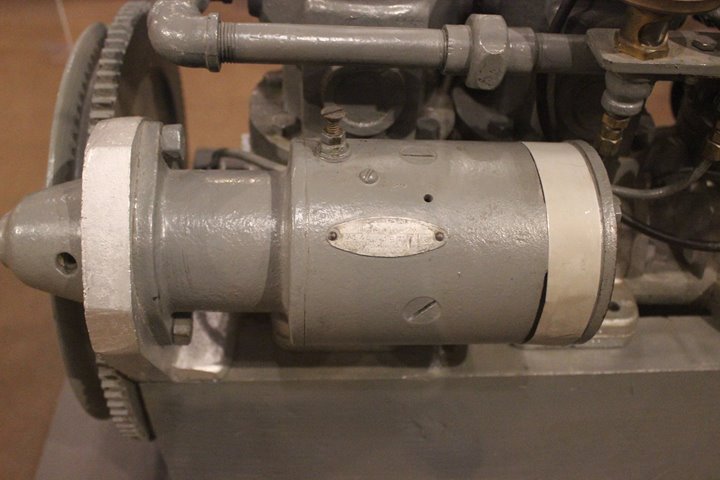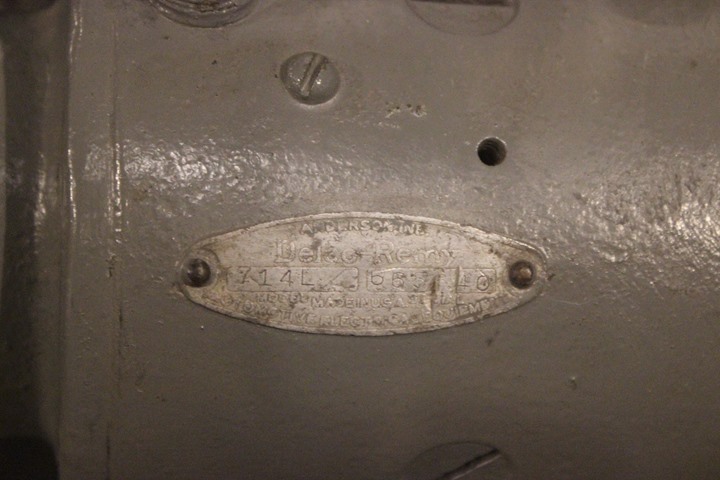 The starter is DR Model Number 714L and Serial Number 665640.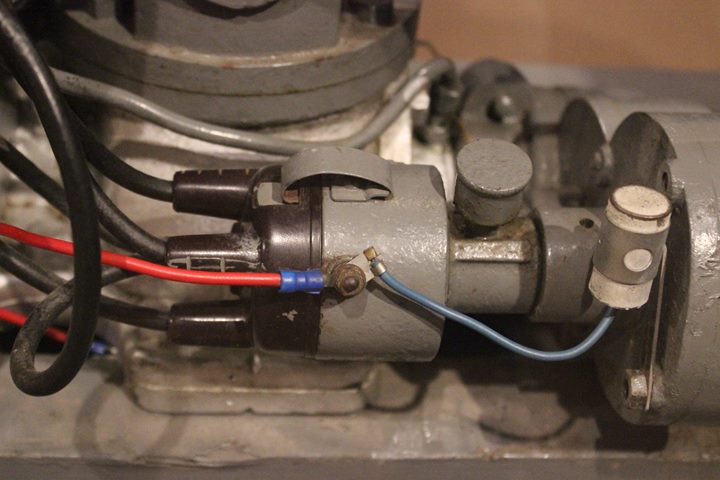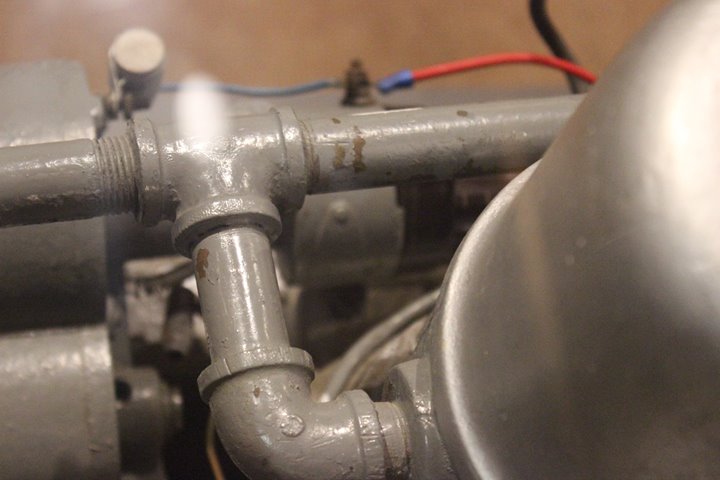 The DR tag is on the back side of the distributor. The outline of it can be seen in this photo.