Batteries Delcotrons Heated Windshield Heavy Duty Horns Ignition Magnequench MISAR Missile Battery Propulsion Systems for Electric Vehicles Regulators Shock Absorbers Starters Switches

Products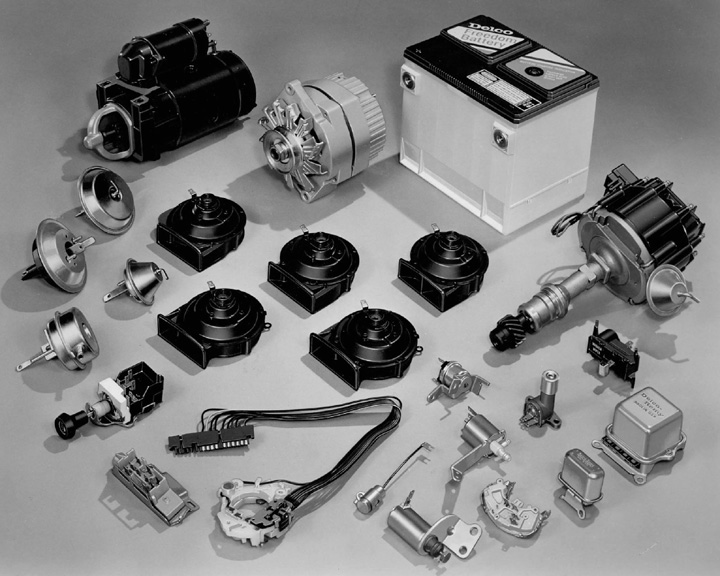 Included in this photo: Freedom Battery, HEI Ignition, Windshield Wiper Switch, Foot Dimmer Switch, Contact Voltage Regulator, Horn Relay, Cruise Resume Valve, Neutral Start Backup Switch, Idle Stop Solenoid, Condenser, Turn Signal Switch, Column Lock Ignition Switch, Headlight Switch, Vacuum Controls, Starting Motor, Delcotron, and Horns. Gene Phillips photo.
Editor's Note: Please check back for updated product history.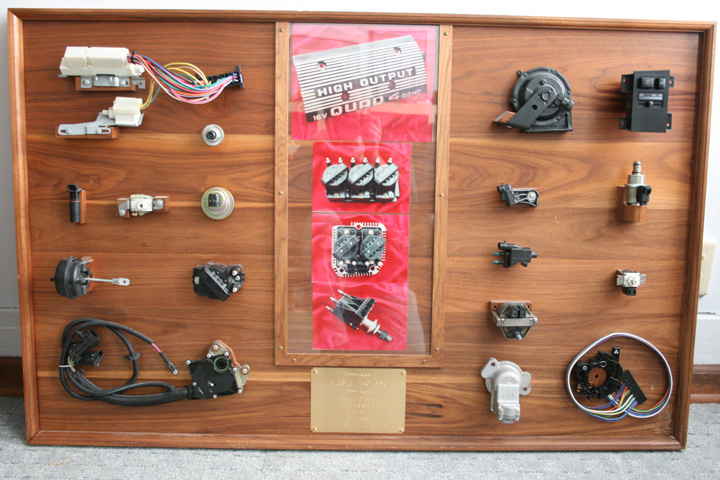 This display belonged to the former Controls and Ignition SBU that formed in 1986. It now resides at the Madison County Historical Society. Ted Vincent was able to obtain this for posterity during the meltdown of the Anderson operations.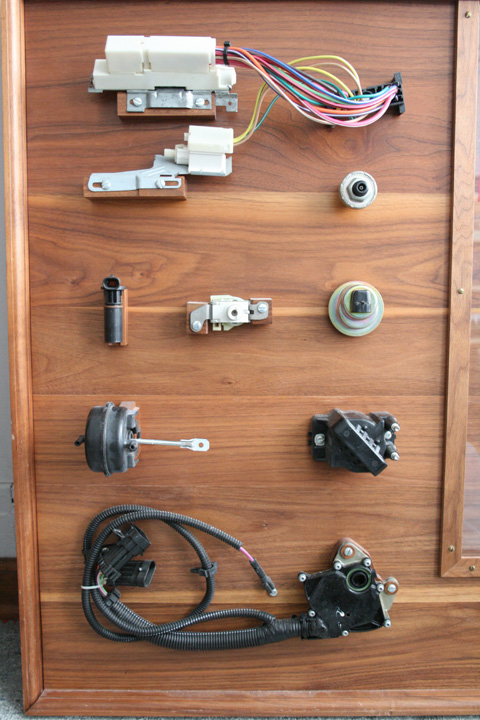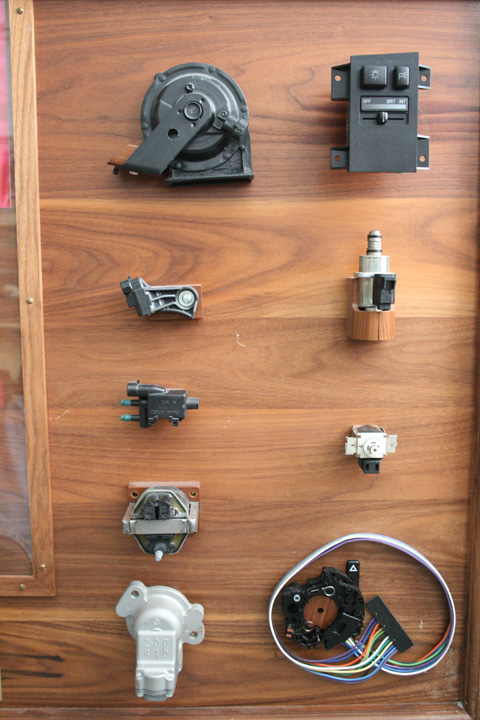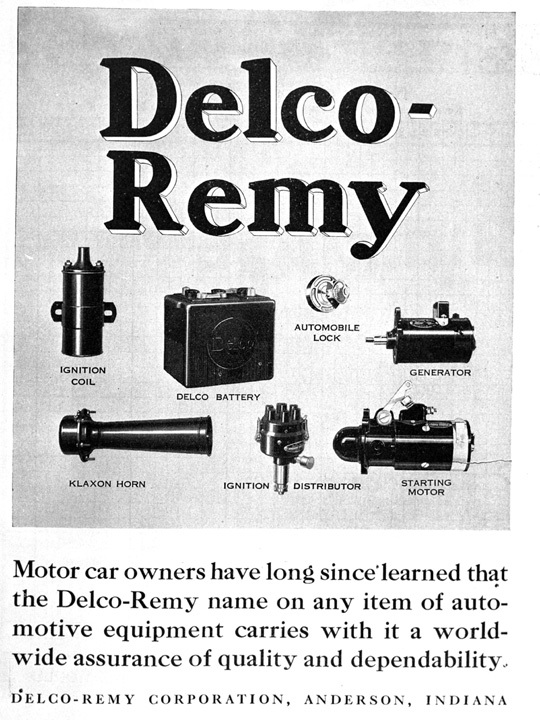 Gene Phillips photo.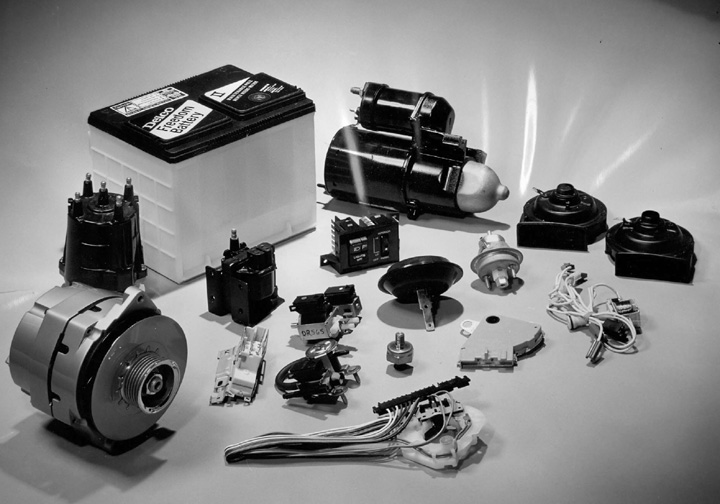 Gene Phillips photo.