This museum is now closed to the public. This change occurred after Fiat bought Chrysler. The museum still exists but is only used for official company functions. DDJ 7-28-3016
This early Chrysler engine has a DR Starter on it.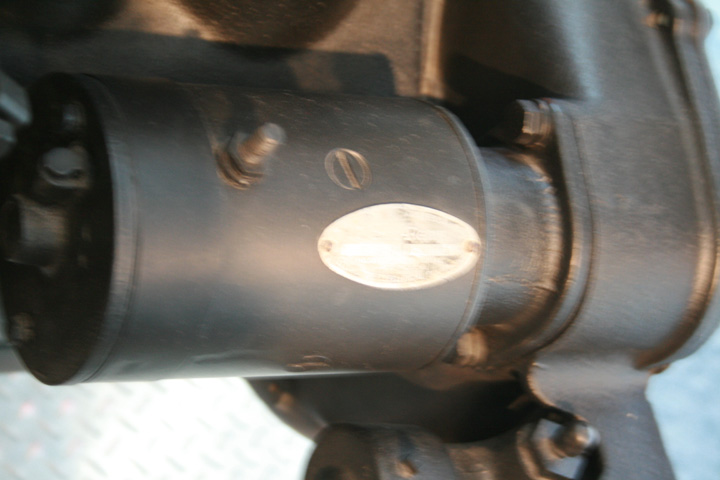 Early DR products had an ID tag with the Model Number and Serial Number on it. Unfortunately this photo does not give us enough detail to read the tag.