Batteries Delcotrons Heated Windshield Heavy Duty Horns Ignition Magnequench MISAR Missile Battery Propulsion Systems for Electric Vehicles Regulators Shock Absorbers Starters Switches

Products
Lovejoy Shock Absorbers 1927-1928
Delco-Remy (GM) purchased the Lovejoy Company in 1927 after being found in violation of Lovejoy's patents. The shocks were manufactured for two years under DR management in the Dayton Plant 7 until January 1, 1929 when the operation in Ohio became Delco Products. That division continued on with shock absorbers and generators, starters and ignitions that were still being manufactured in Dayton were moved to Anderson, separating the location and product lines of the two divisions.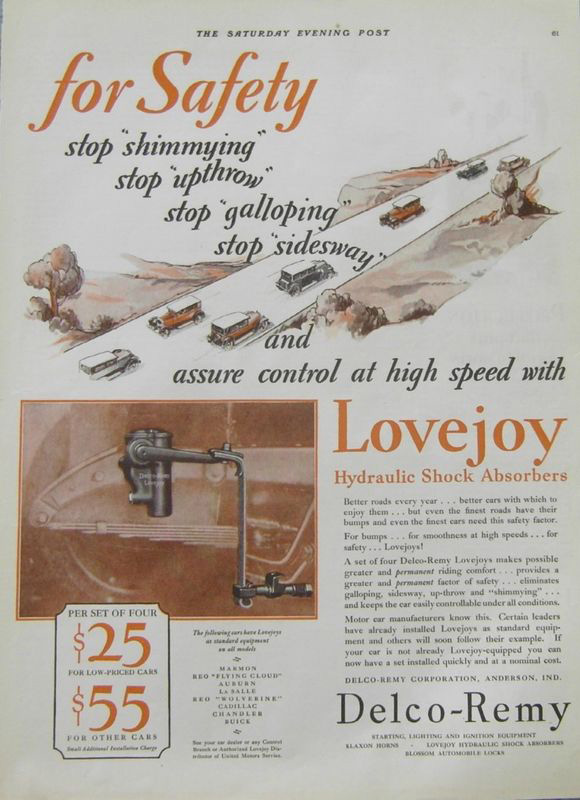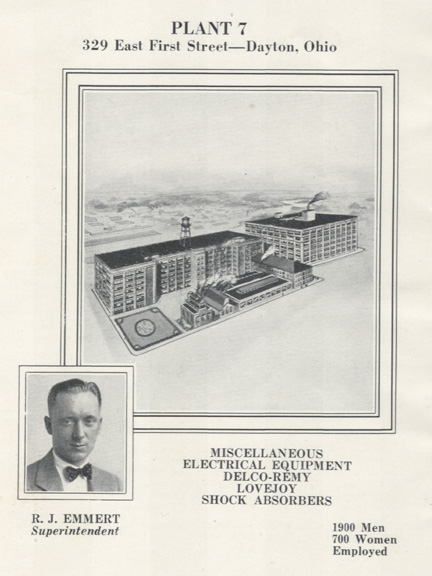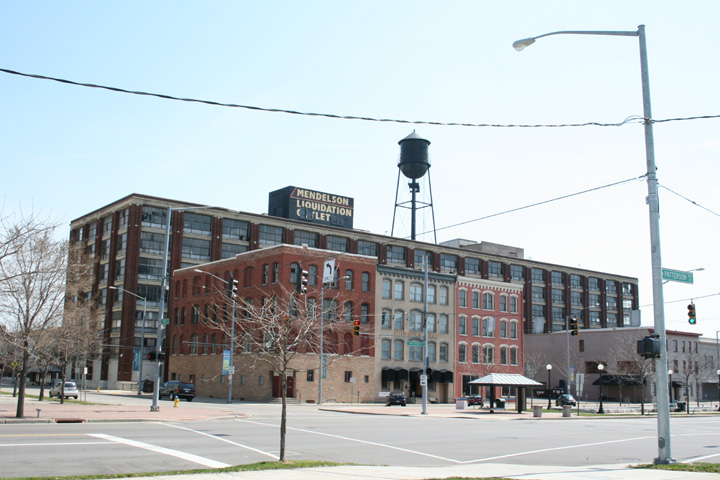 The original Delco-Remy Plant 7 (There would be three.) as it currently exists in downtown Dayton, OH today.