Batteries Delcotrons Heated Windshield Heavy Duty Horns Ignition Magnequench MISAR Missile Battery Propulsion Systems for Electric Vehicles Regulators Shock Absorbers Starters Switches

Products
Heavy Duty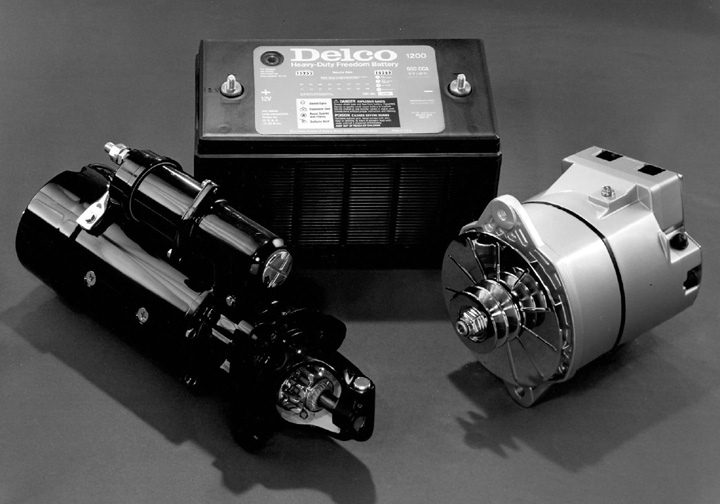 The Road Gang - Heavy Duty Cranking Motor, Delco Battery and Delcotron. Gene Phillips photo.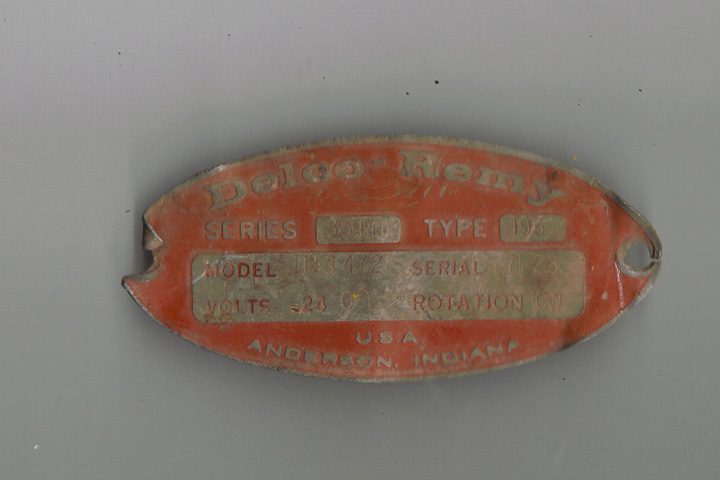 Photo is courtesy of Peter Newell of Adelaide, South Australia. Peter found this DR ID Tag for a 35MT Heavy Duty Cranking Motor with a metal detector outside the Lewiston Country Fire Service Station in South Australia. It just shows the DR product line can be found just about anywhere in the world. ID tag for a Model 1113472, serial number 77123.
Photos below from Delco-Remy Product Guide, 8/92
The generators and starters shown below were the basis for the Heavy Duty business for at least the last 25 years of Delco-Remy's existence. These then also formed the product line for the new company that was spun off as Delco Remy America (Now Remy).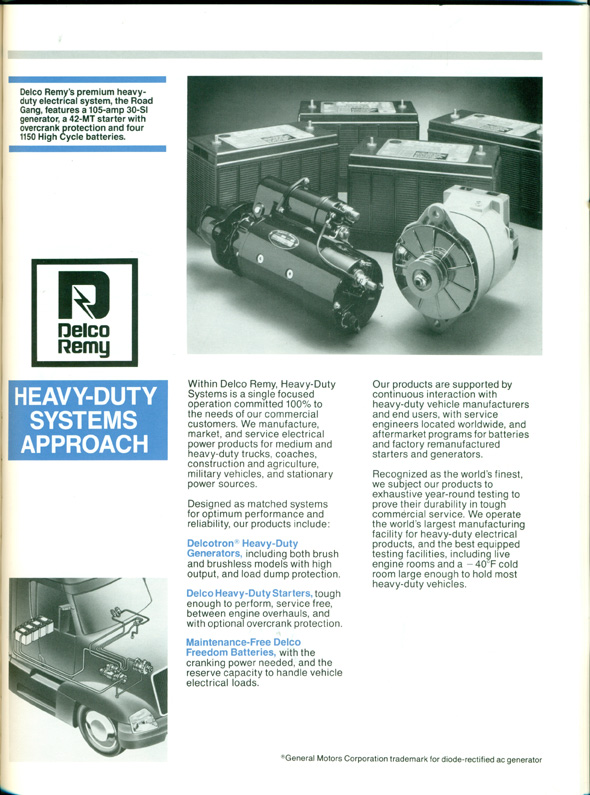 Heavy Duty Delcotrons - 20SI, 21SI, 26SI, 30SI and 50DN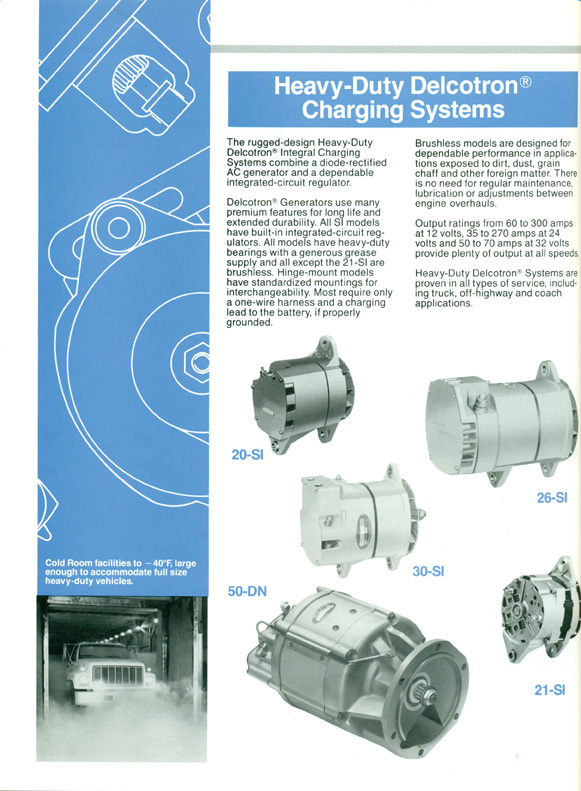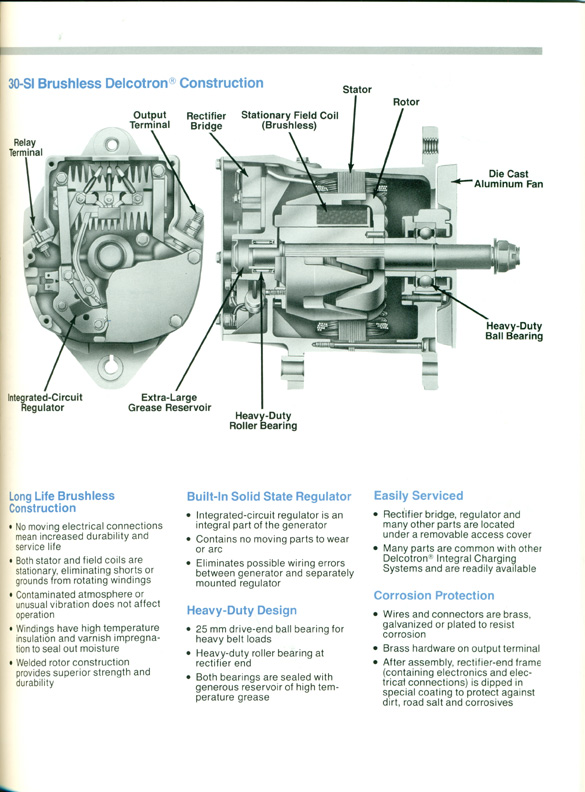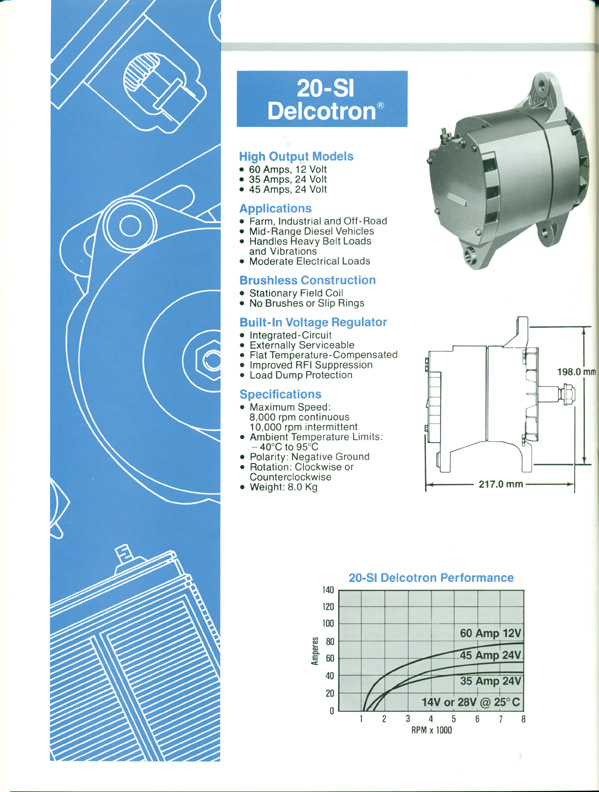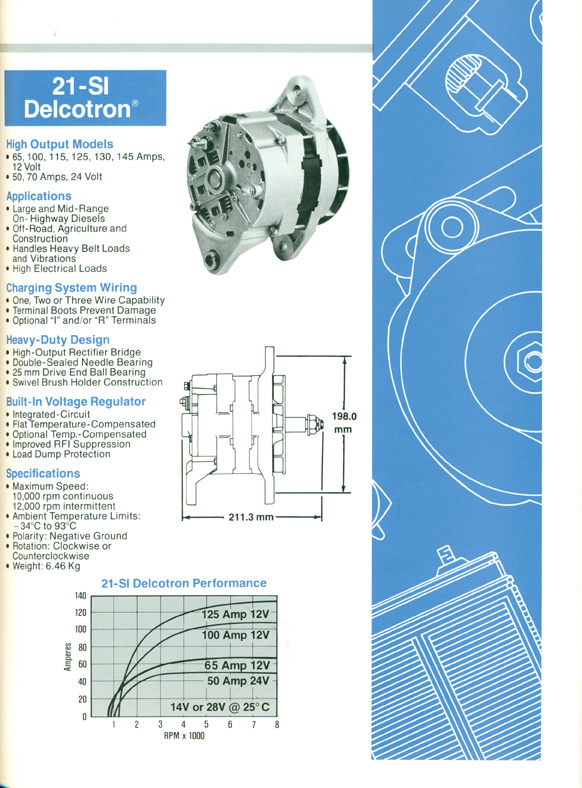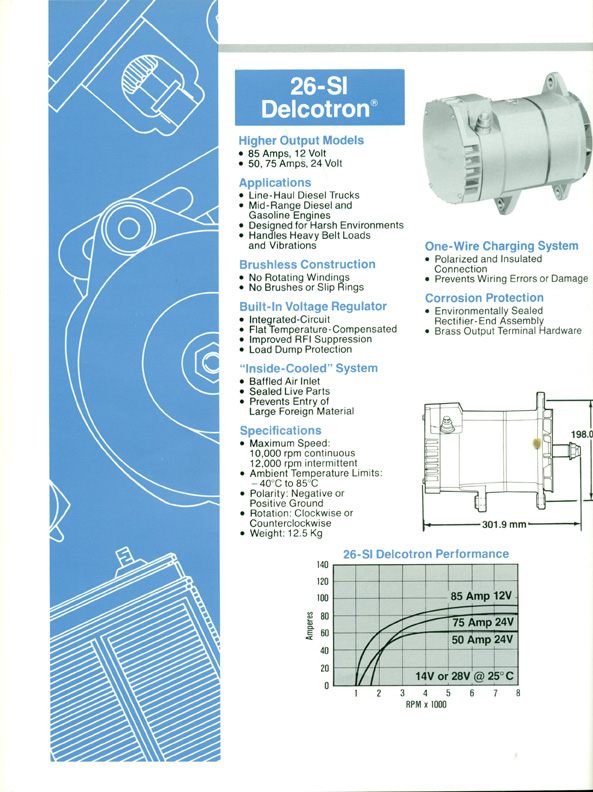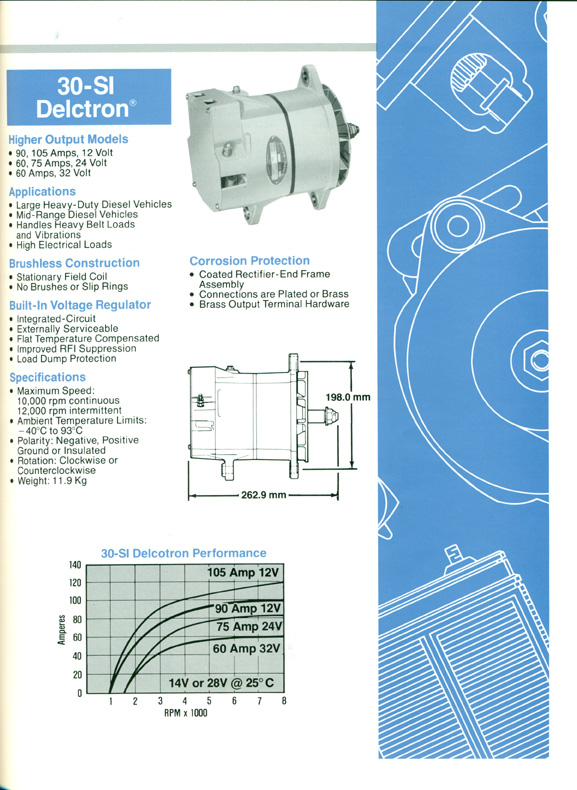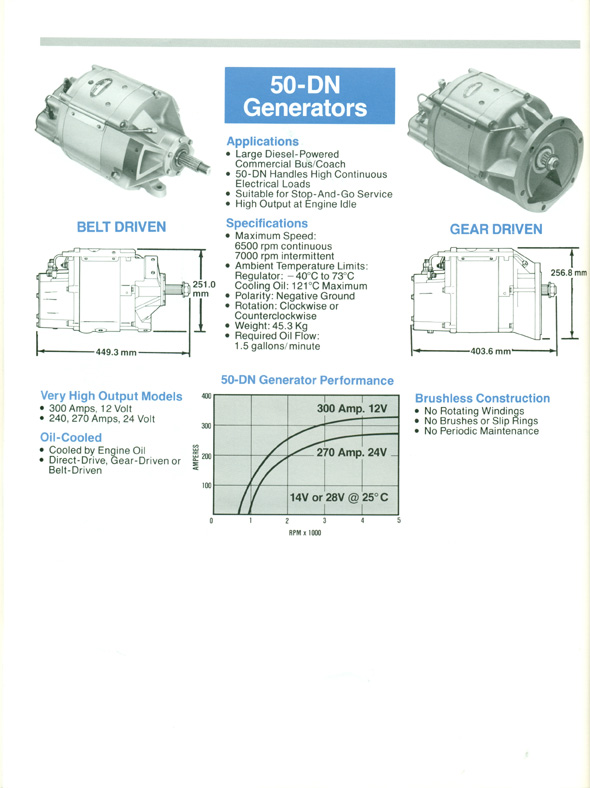 While the SI models all had the internal integrated circuit regulator, the 50 DN had a separate transistorized regulator originally built in Plant 6 and then in Plant 17.
Heavy Duty Starters - 28MT, 37MT, 38MT, 42MT and 50MT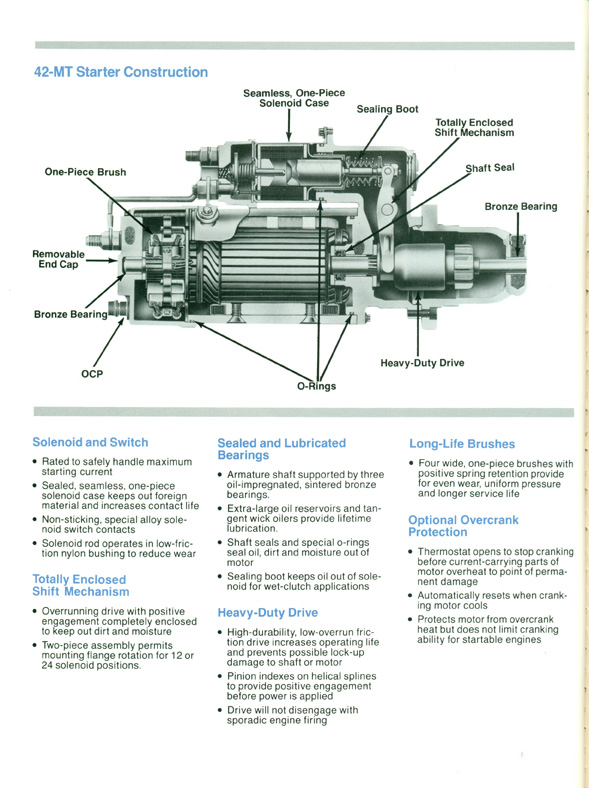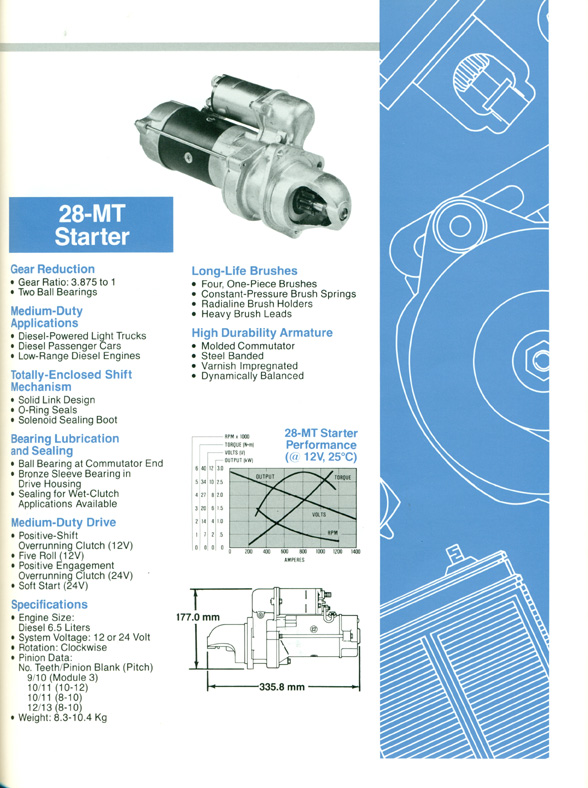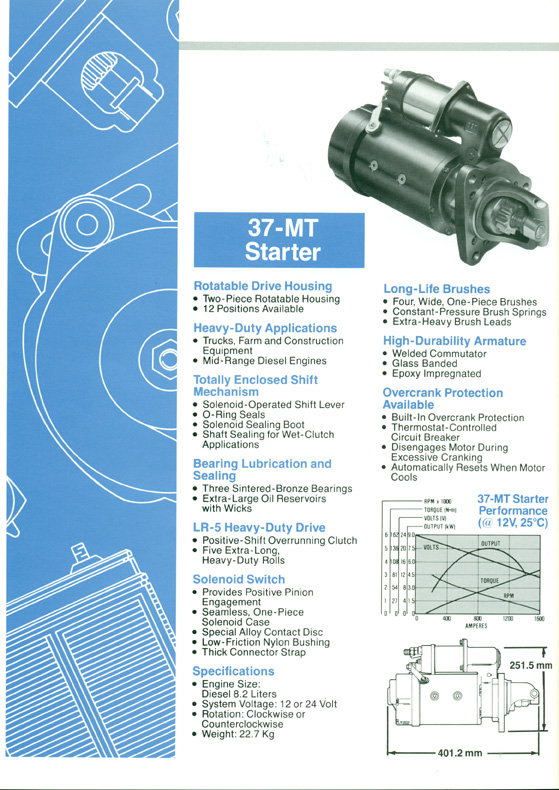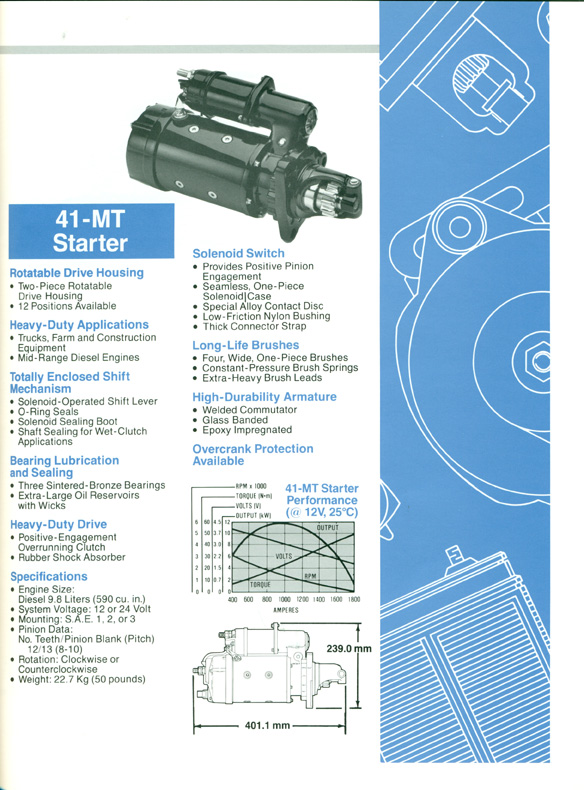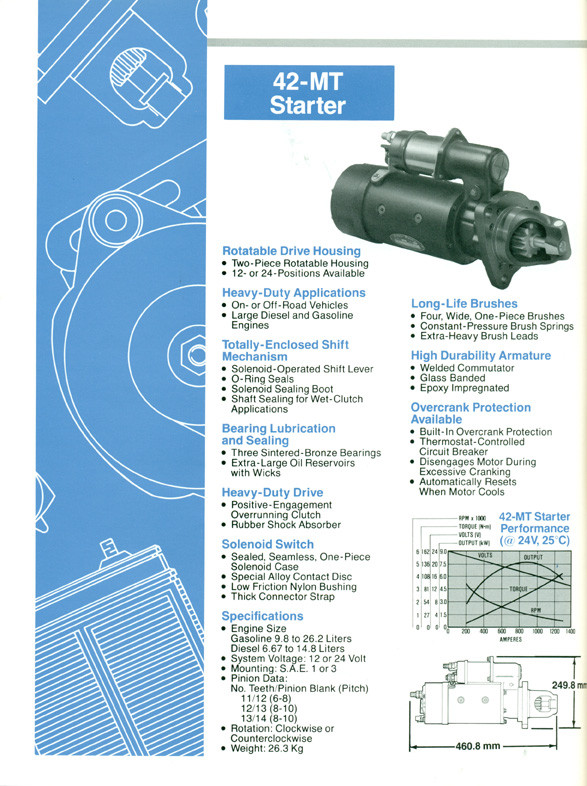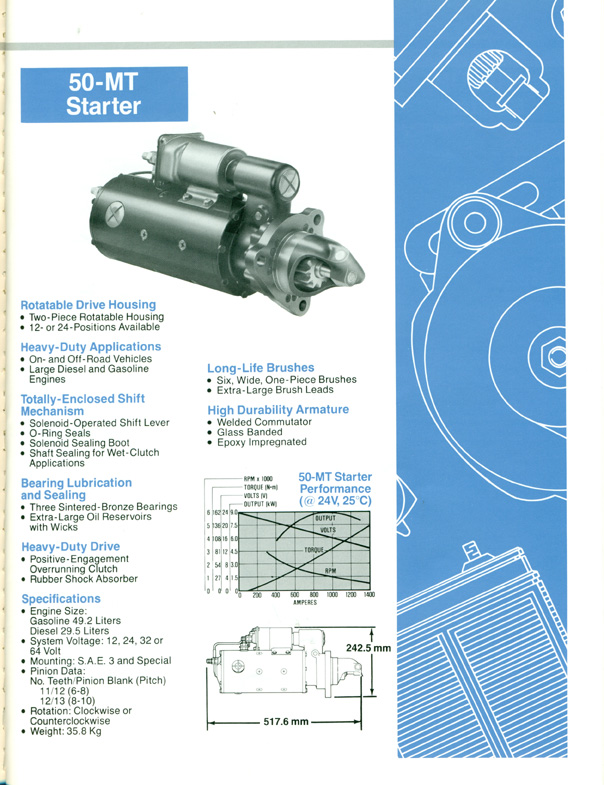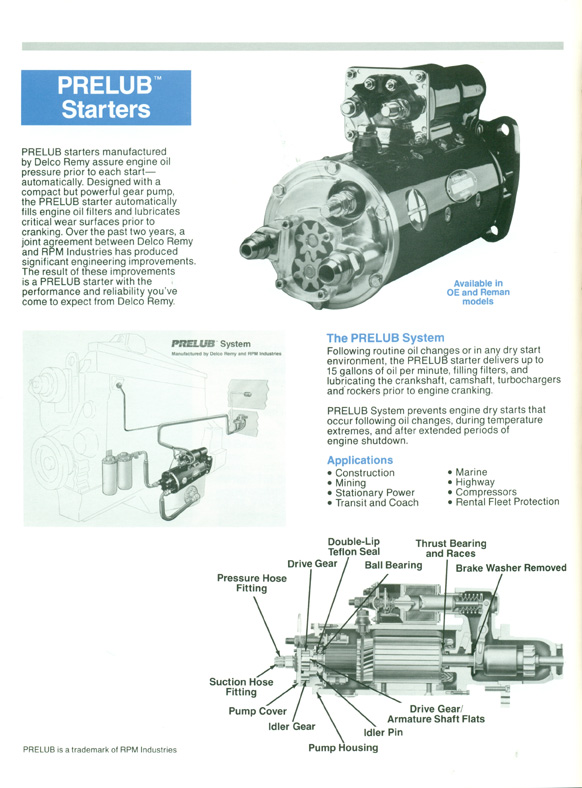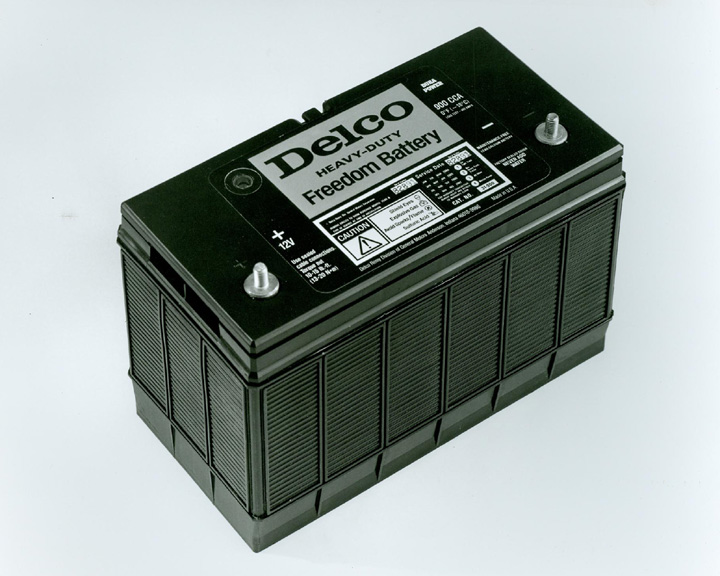 Gene Phillips photo.