Delco-Remy in WWII DR WWII Aircraft Products DR WWII Marine Equipment DR WWII Tank Products DR and LST-393 DR WWII Kings Mills Plant DR WWII Anitoch Foundry
Delco-Remy in World War Two
World War Two Products and Product Applications
Components for Military Trucks and Halftracks

This page added January 14, 2017.
Delco-Remy Truck Equipment in World War Two: Forty-four models of generators, 21 models of regulators, 36 models of starting motors, 31 models of ignition distributors, 10 models of ignition coils, 3 models of storage batteries, and 65 starting, lighting and ignition switches for Chevrolet and GMC trucks.
Chevrolet built 281,570 1/2 ton, 3/4 ton and 1-1/2 ton trucks in both 4x2 and 4x4 configurations. Among these were trucks that bored holes for telephone poles. Others were ambulances, pickups, fire and crash trucks, cargo, and dump trucks, to name a few of their many uses. Different trucks with different applications would have had different electrical requirements.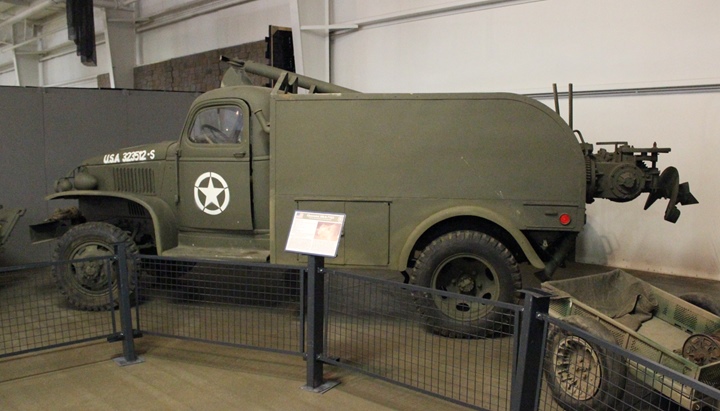 This 4x4 Chevrolet hole borer was one of big uses of the Chevy truck during WWII. Author's photo.

One application for the Chevy 1-1/2 ton 4x4 truck was this bomb truck. Author's photo.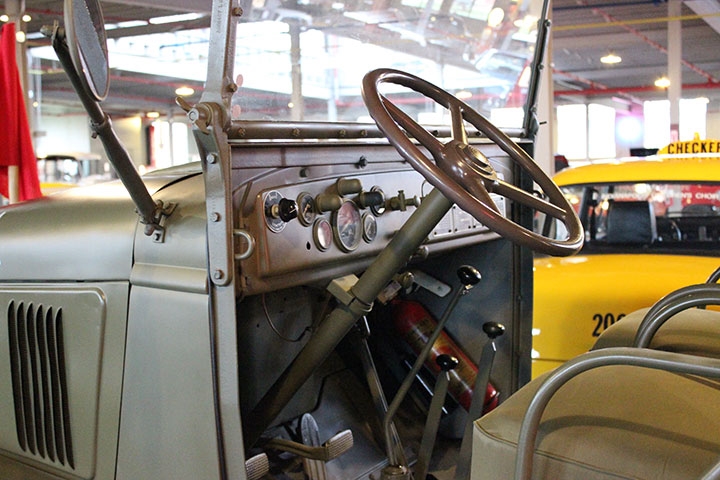 Several of the DR switches are on the instrument panel. The starter and headlight dimmer switches were mounted on the floor. Delco-Remy also supplied the battery, generator, regulator, starter, ignition coil, and distributor. Author's photo.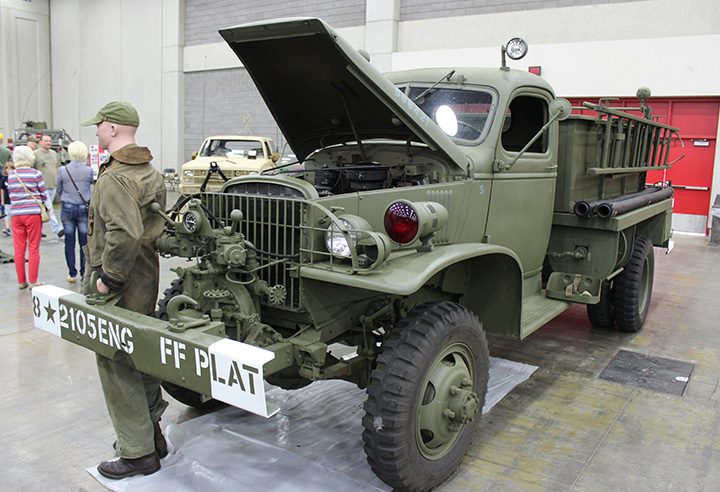 Chevrolet also built fire trucks like this one. Author's photo.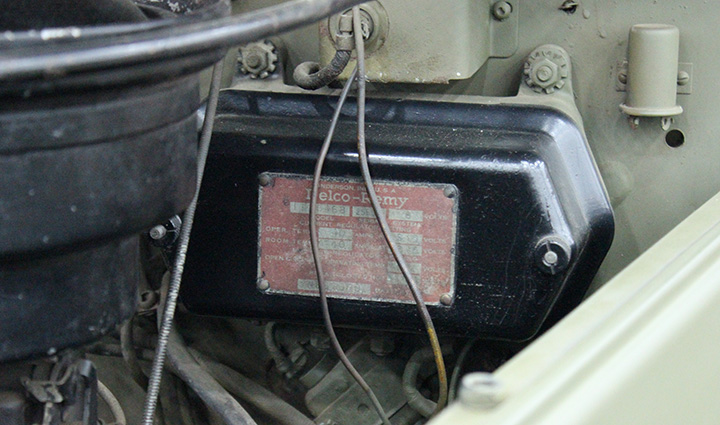 The Delco-Remy generator regulators were mounted on the fire wall in front of the driver on the Chevy trucks. Author's photo.
GMC and Chevrolet manufactured 528,829 GMC 6X4 and 6X6 2-1/2 ton military trucks in various configurations which would have all had Delco-Remy electrical components.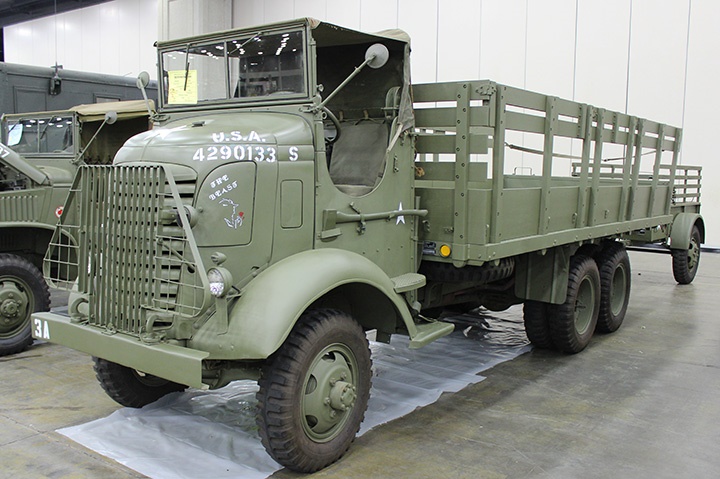 One of the more rare models of GMC World War Two 2-1/2 ton 6x6 trucks with DR electrical components is this AFKWX cab over engine with an extended cargo bed. This design allowed for a longer cargo bed for high volume loads. Author's photo.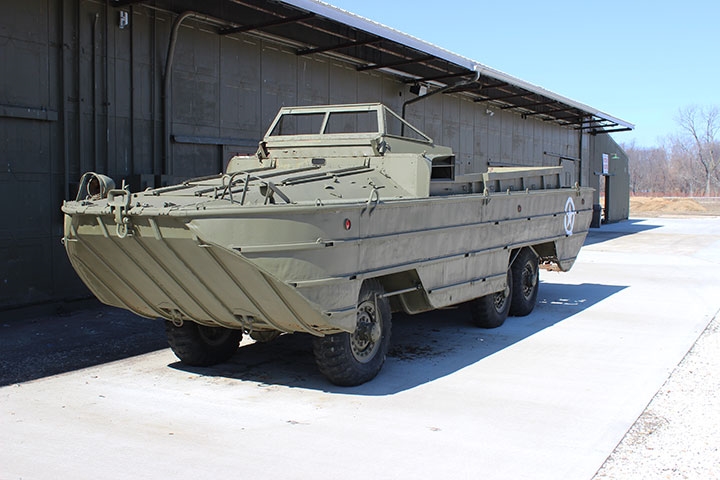 GMC and Chevrolet built 21,147 GMC designed DUKW amphibious trucks, like the one seen here. Due to the fact that the DUKW worked in a marine environment, Delco-Remy supplied electrical equipment that was resistant to salt water corrosion. Author's photo.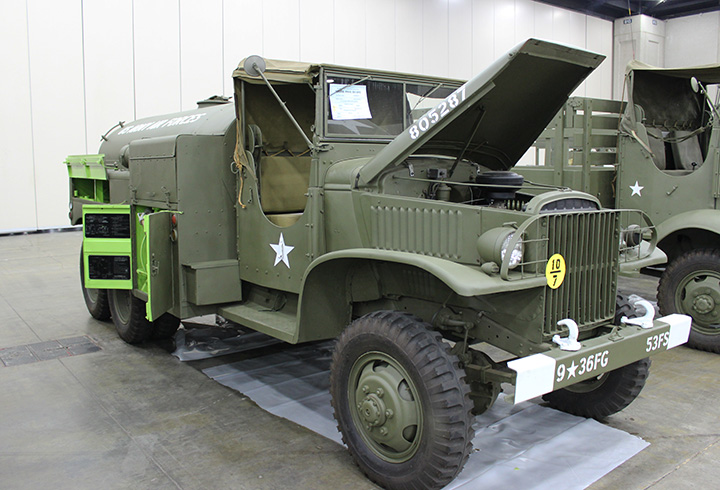 GMC 2-1/2 ton 6x6 fuel and oil trucks were used at air fields around the world during WWII. Author's photo.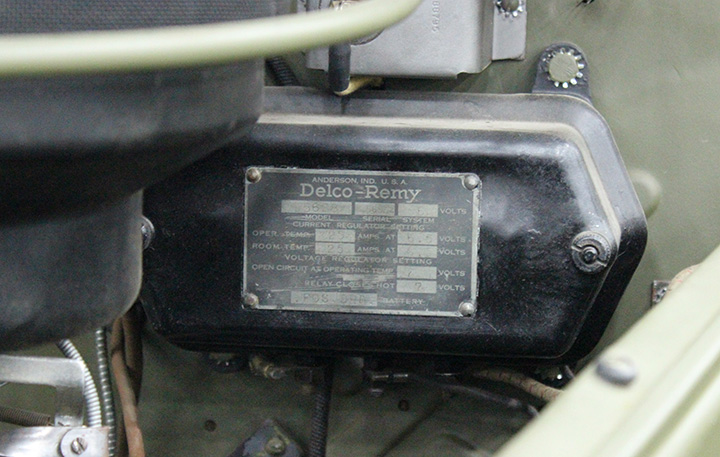 Inside the engine bay of the GMC is another Delco-Remy 6 volt regulator. This is model number 5628 and serial number 56554. Author's photo.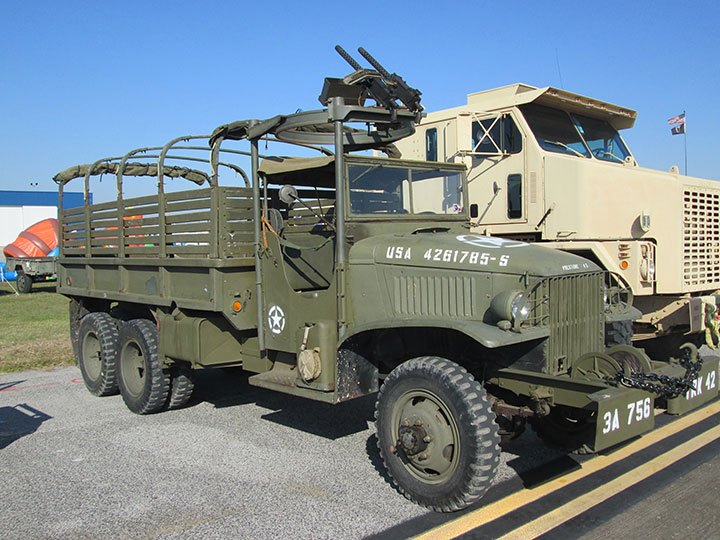 This type cargo version of the GMC was the most prevalent. Author's photo.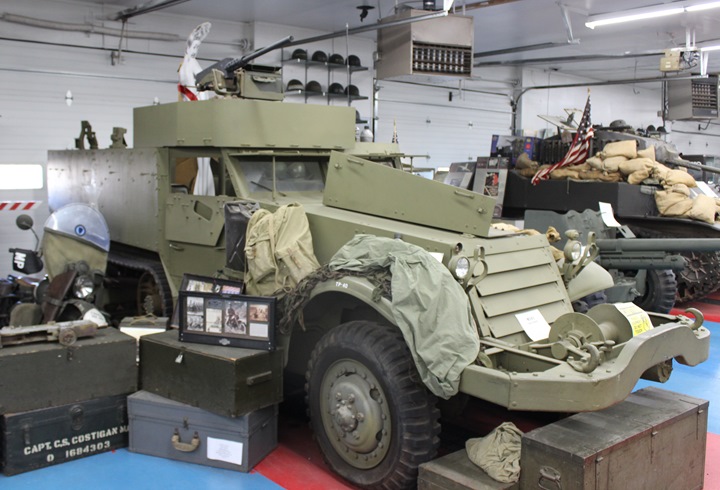 This is an M3A1 halftrack built by Diamond T during WWII. Diamond T built 12,241 M2 and M3 series halftracks during WWII. Author's photo taken at the Russell Military Museum in Zion, IL.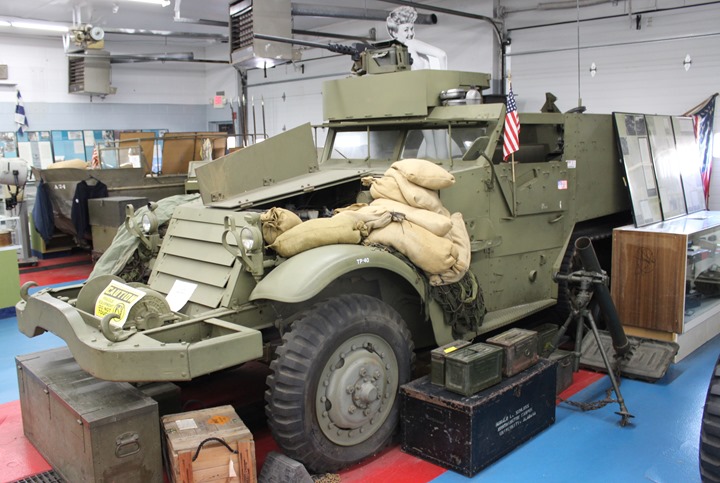 Autocar, International Harvester, and White also built halftracks during the war. The total halftrack production from all four companies was 53,733. The companies were all part of a halftrack committee to standardize the trucks and their components, thus simplifying servicing by the military. Based on the photos below, Delco-Remy was the supplier of choice for the regulator, starter and solenoid, distributor, and DC generator for halftracks in World War Two. Author's photo.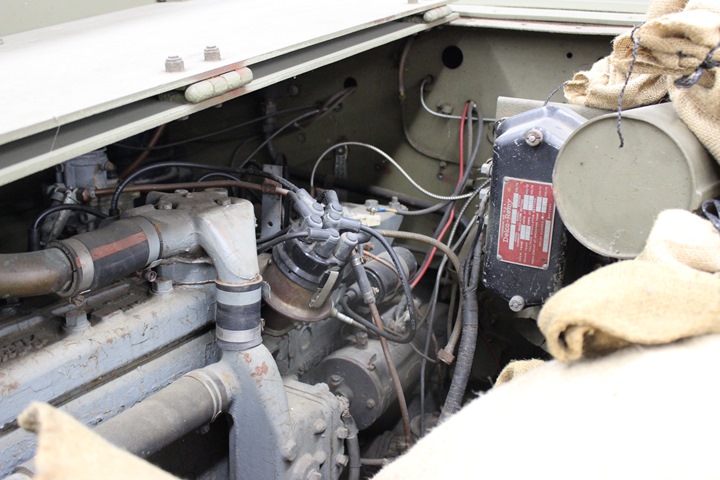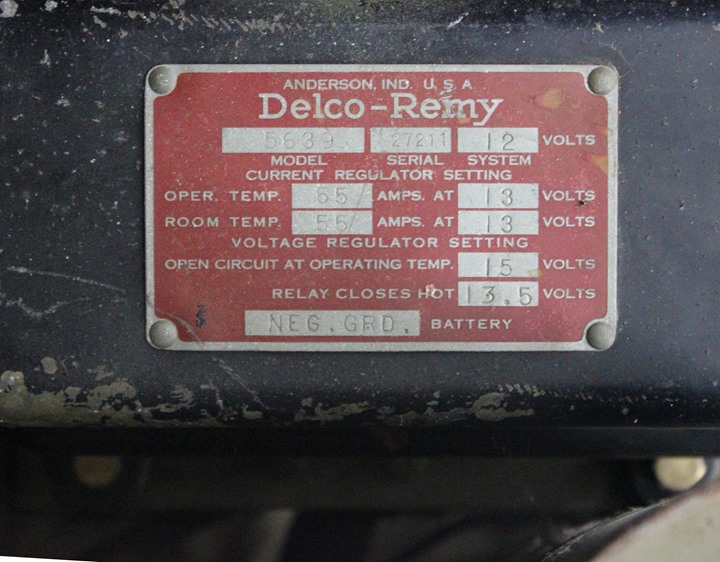 The Delco-Remy regulator on the halftrack is a negative ground, 12 volt, model number 56395, and serial number 27211. Author's photo.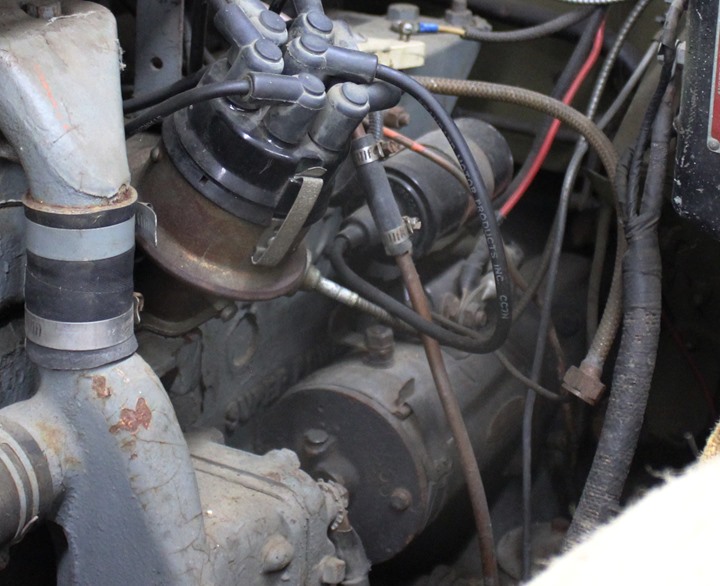 While there is no DR tag visible on the distributor, it looks like many other Delco-Remy distributors I have seen on equipment at other museums. The starting motor has a DR tag on it. Author's photo.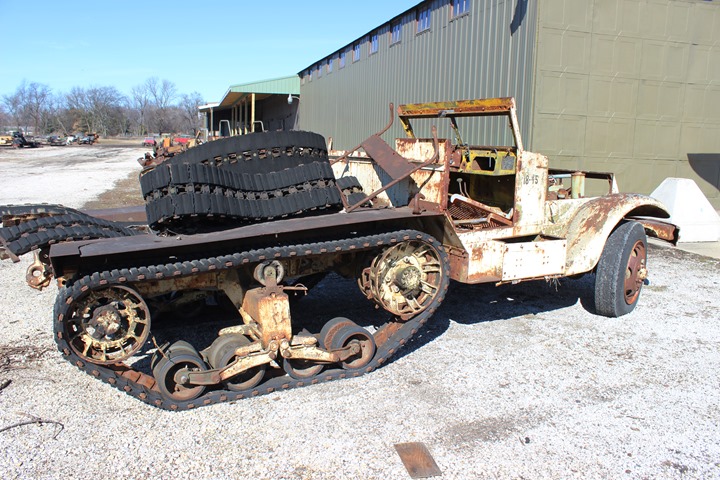 Sometimes a derelict and un-restored piece of military equipment can provide information not found in a restored one. In the restored halftrack shown above, the original DC generator had been replaced with a more modern alternator, which is done quite often. Author's photo.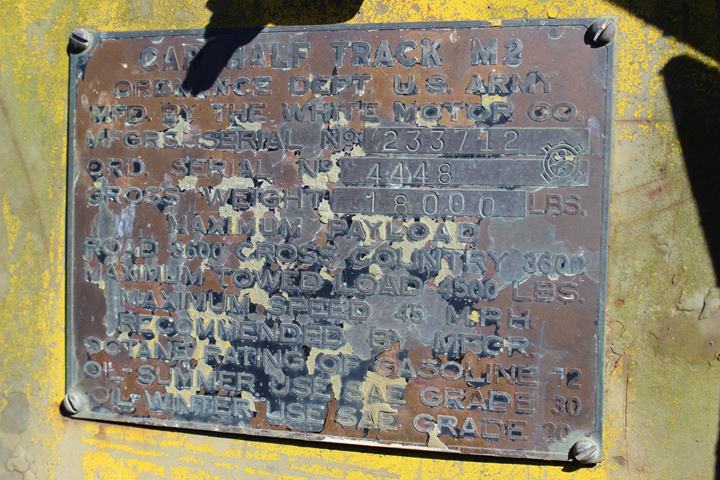 The original ID tag on the dashboard identifies this vehicle as an M2 White Motor Company built halftrack. It is one of 8,423 M2s White built between 1941 and 1943. The vehicle was on display outside at the Indiana Military Museum in February 2016. Author's photo.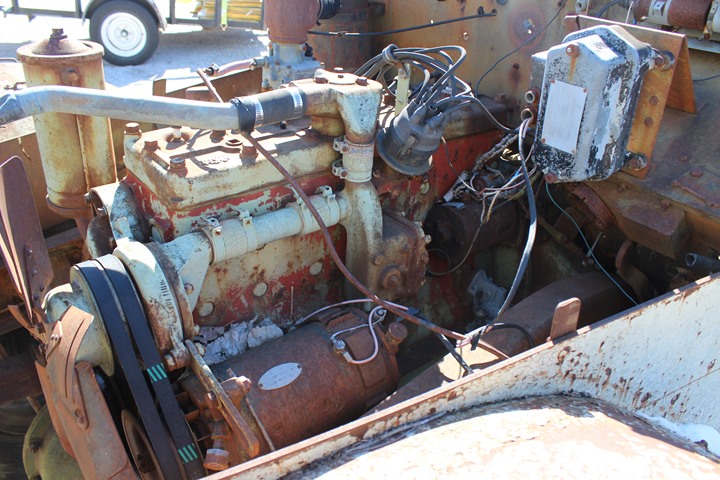 The DR tag can be seen on the DC generator. Author's photo.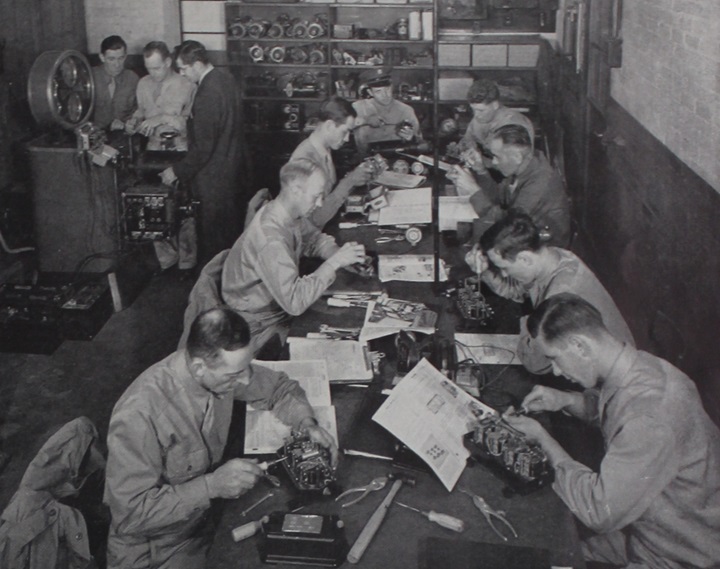 These US Army mechanics finished a two week training course on Delco-Remy products during September 1942. Here they can be seen working on the DR contract regulators.
Delco-Remy in WWII DR WWII Aircraft Products DR WWII Marine Equipment DR WWII Tank Products DR and LST-393 DR WWII Kings Mills Plant DR WWII Anitoch Foundry