Moments in Time
Delco-Remy Men and Women in Anderson Build Half of the Nation's Automotive Electrical Equipment
This undated brochure is post WWII and pre-1952, as Plant 11 has not yet been built. Of special interest is the cover photo, showing employees leaving Plant 10 at the end of a day shift. This shows Plant 10 before the addition was added in 1964.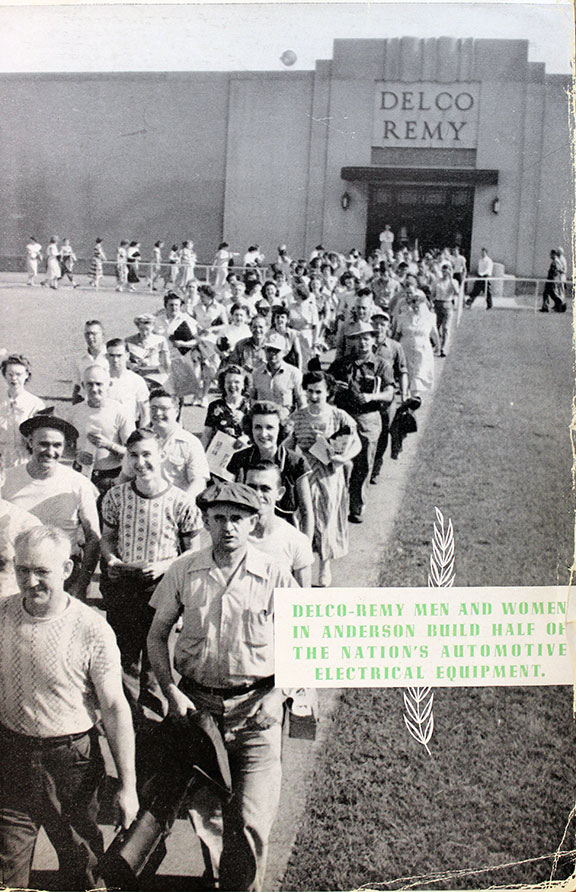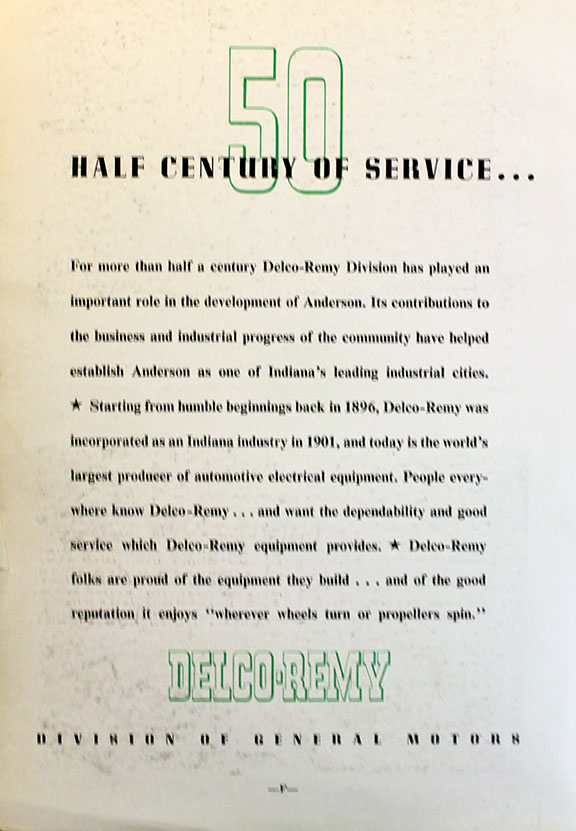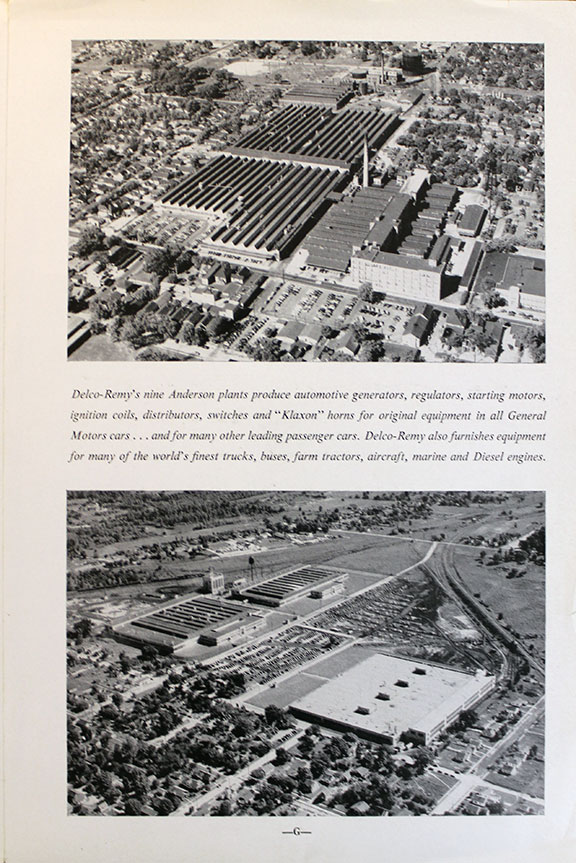 In the top photo Plant 15 and 16 have not been built. In the bottom is the Acre with only Plant 3,7 and 10. Plant 10 is in the original WWII configuration wihout the additions to the each and north. Plant 10 has a grass front "yard".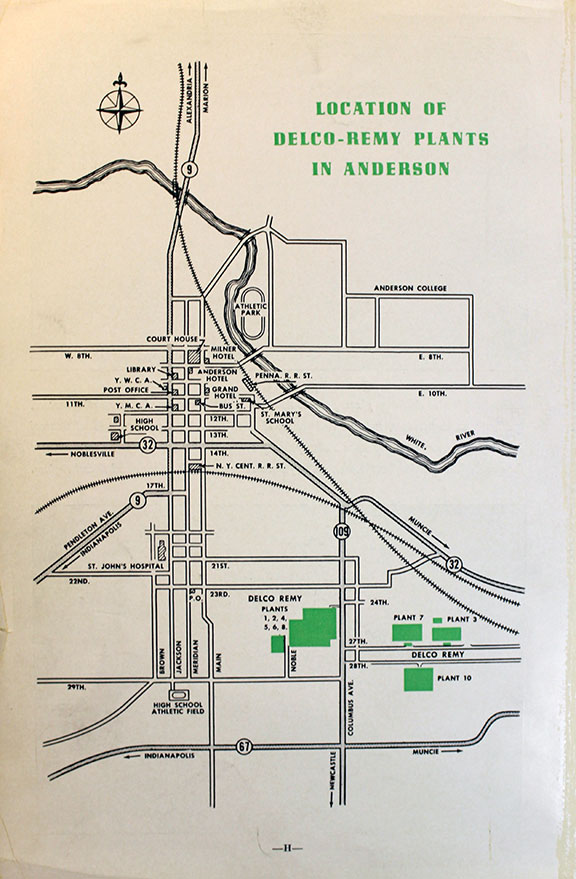 Return to Moments in Time Master Page