Moments in Time
Delco-Remy 50th Year Open House
October 27-28,1977
This twelve page brochure was handed out to visitors as they toured the plants in Anderson. The information provided within the twelve pages gives an excellent history of the early Delco-Remy Division of General Motors.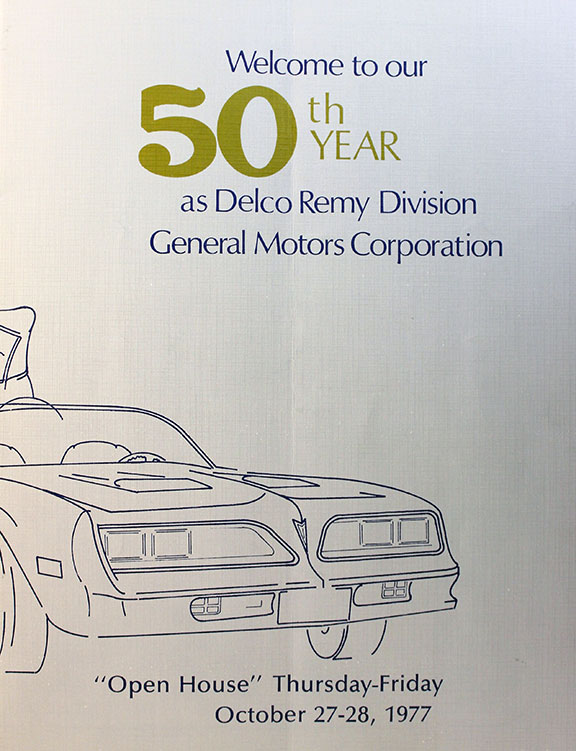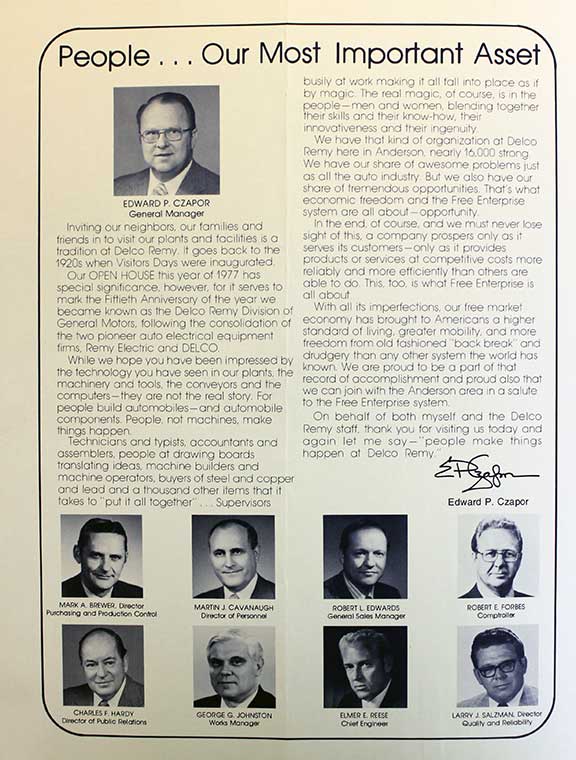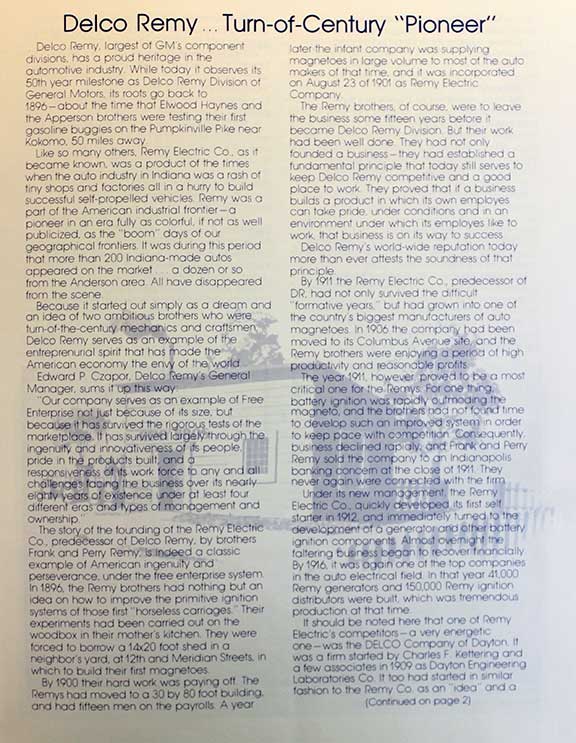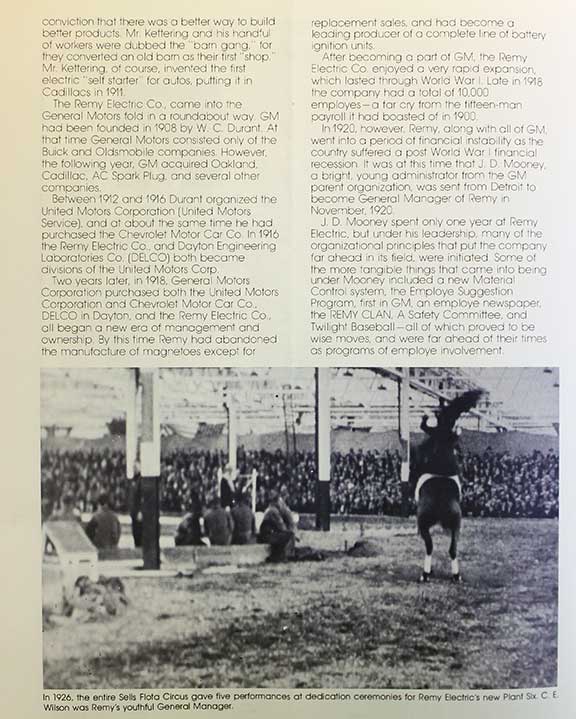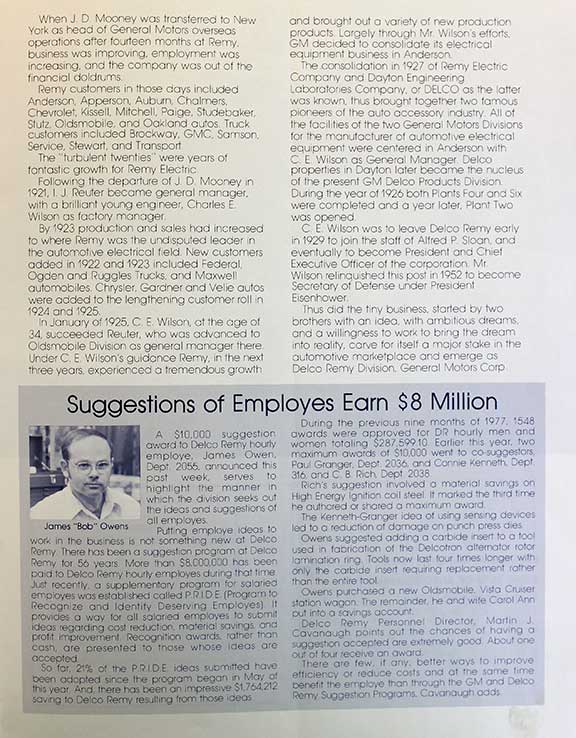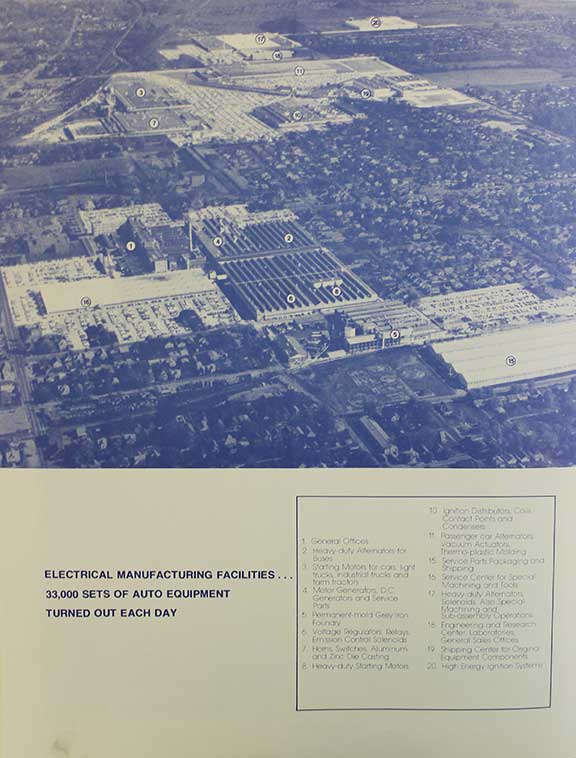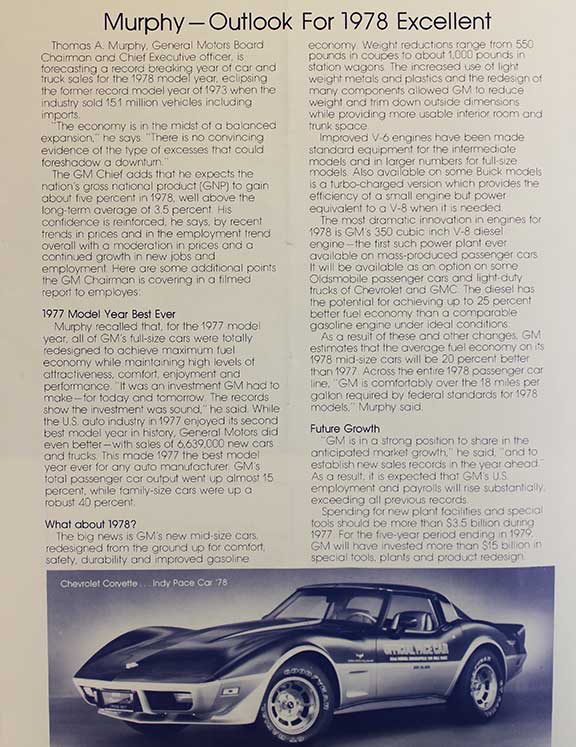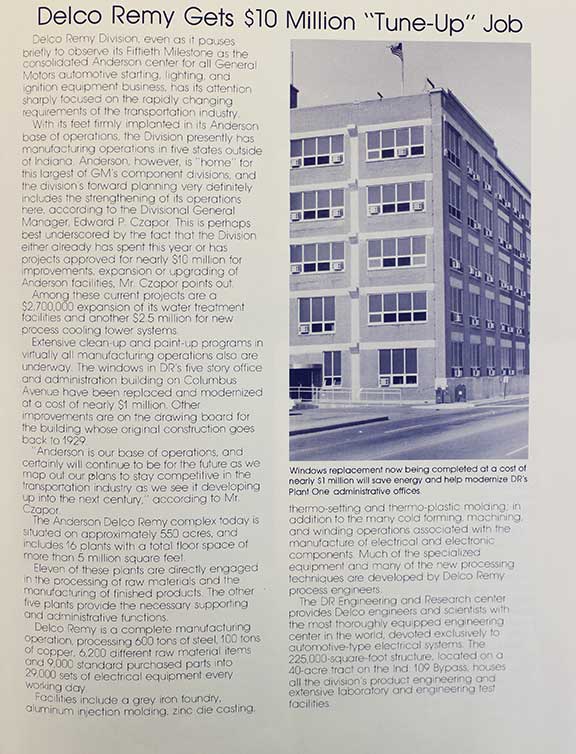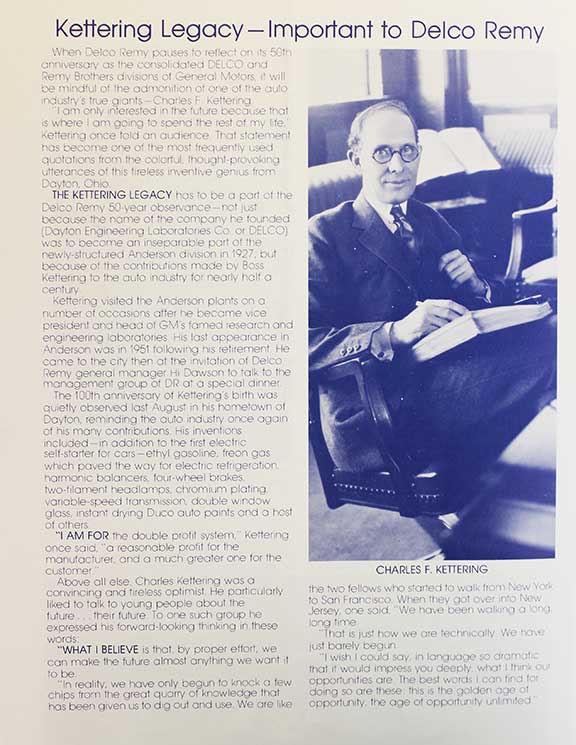 An iconic photo of Plant 18 at night with all the lights on, and the Plant 17 water tower in the background. It was common practice to leave the lights on in Plant 18 at night and on the weekends, which brought about a lot of questions as to this practice during the power shortages of the late 1970s. As of March 2015 when this page was added to the website, Plant 18 still stode along Scatterfield Road, more commonly know as the Bypass when this photo and brochure was released. It is still known to many of us by that name. Plant 18 is scheduled for demolition in 2015 to make way for a new Purdue Education Center.